Children inspired by yoga is the UK's longest running and most joyful children's Yoga franchise.
Established in 2004, Children inspired by yoga are the UK's longest-running children's Yoga Franchise. The offer a unique multi-sensory and creative yoga concept for children aged 0-16.
Children inspired by yoga are an accredited, respected and medically backed training programme. The classes are fully aligned with national curriculums and with dedicated SEN training. Their ethical aims have a positive social and environmental impact at the core.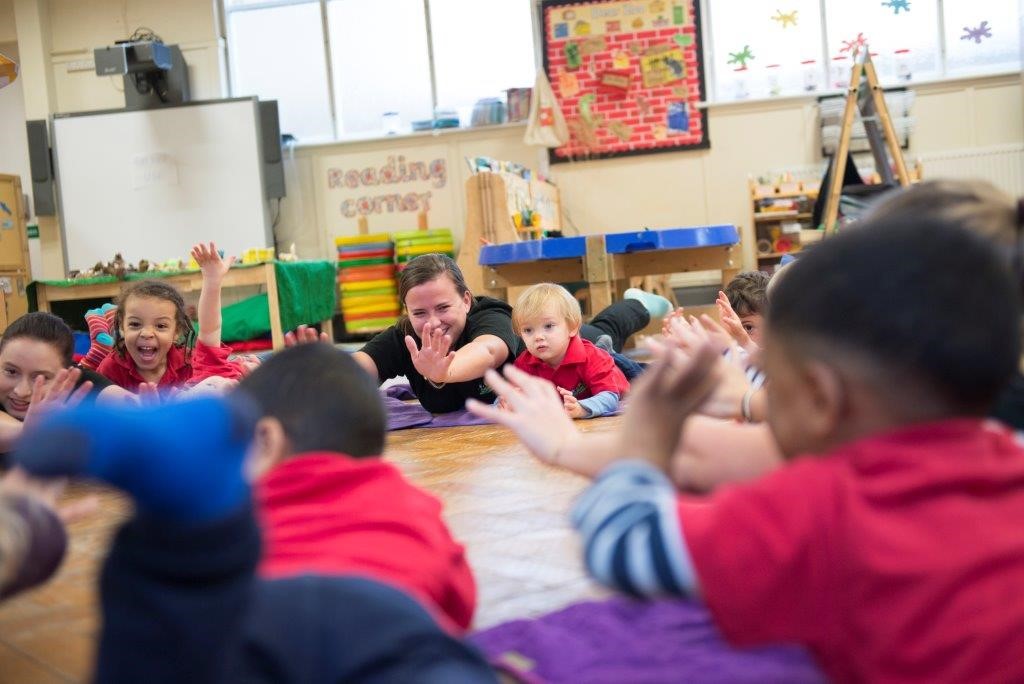 The Children Inspired by Yoga Franchise Opportunity:
Through a national network of franchisees and their teachers they run classes for babies and children that are filled with music and storytelling.
Children inspired by yoga aim to inspire and motivate children to move, learn and explore their creativity. Their multi-layered programmes are designed to be child-led, but also be competitive and meaningful within the education world with their curriculum links and thorough therapeutic content.
You have an opportunity to join a creative business with a focus on making a positive social impact on communities - offering personal, emotional, and physical well-being while generating excellent earning potential.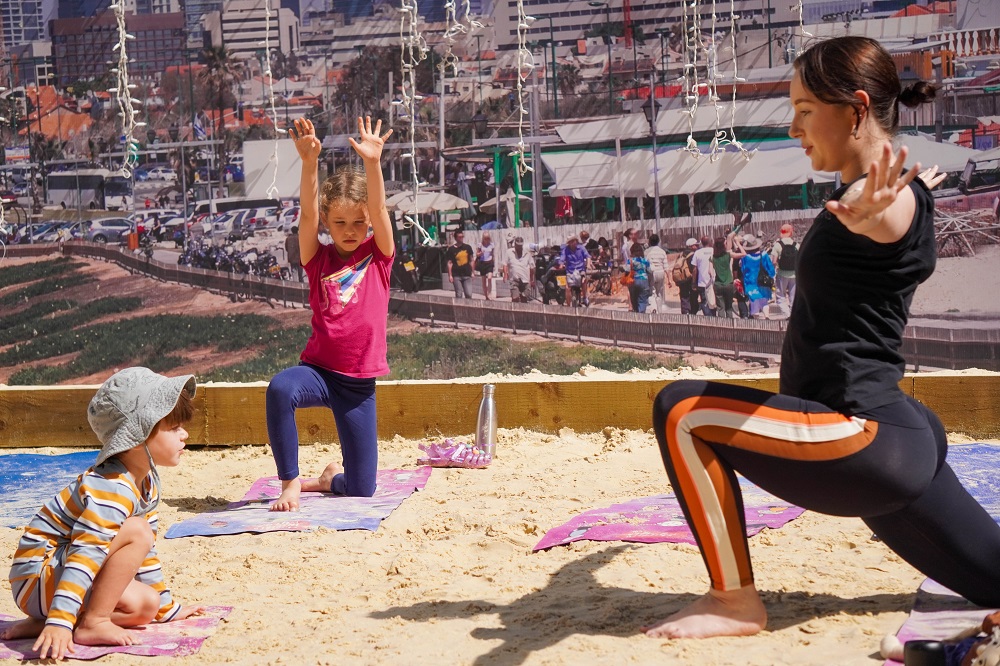 Every geographical territory has the same potential, you have the potential to earn between £1000 - £9000 pcm (gross) depending your ambition and stage in your business.
This franchise opportunity is a management style franchise. These means that although you start by doing all the teaching yourself, as you expand, you will have a team of self-employed teachers working for you.
This enables you to scale and free up your time, releasing a greater flexibility in your work life. You will most likely still do some teaching – as much or little as you would like. You will be talking to schools' nurseries and parents, to inspire them in what you do.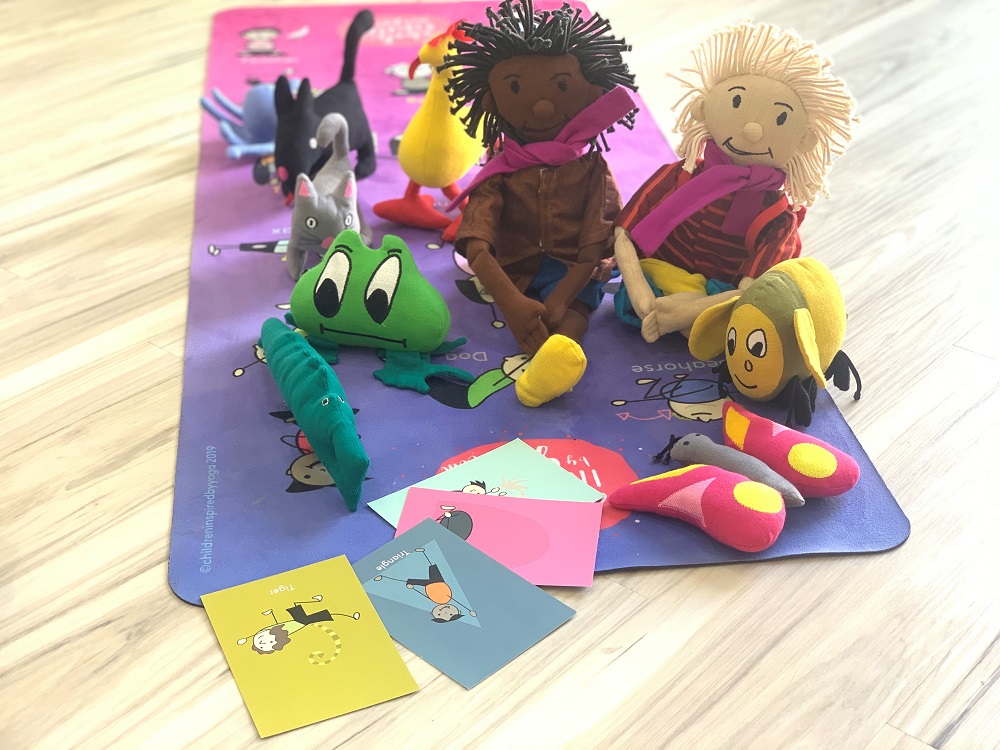 Training and Support:

You will learn how to create a business plan and manage day to day aspects of running a Children's Yoga Franchise, You will need to be comfortable with technology and to use Social media in promoting your business.
Children inspired by yoga have a lot of collaboration within their team, that's the great thing, you are working for yourself, but not by yourself.
They provide everything you need to hit the ground running. Full training package for each of the programmes, for yourself, plus a training for a teacher is included. Business and systems training, mats, toys and dolls to accompany the class.
"Joining the Children Inspired by Yoga has been the perfect thing for me and my family over the last 5 years."

"I'd always thought I'd love to have my own business, but wasn't sure what, and I certainly didn't have the confidence to take the leap on my own. Buying a Franchise was the chance to be my own boss but have the support of others doing the same thing.
I work around my children - be at the school gates for them and balance work in the school holidays to fit our life. It's great for me physically and I have so much fun - it's so rewarding seeing the enjoyment on their faces during the classes and the sense of achievement as they master new skills.
The training provided was all brilliant, and there are ongoing courses you can do to teach different age groups and children with special needs. This has all been invaluable in helping me to understand my own children - I don't think reading books or searching the internet could have given me the same insight.
Helen Fletcher - East Hants Franchisee
Is a Children's Yoga Franchise for you?
You will most likely be female age 35-45 with ambition, an interest in inspiring children, a sense of fun and looking for a more meaningful connection with your day to day work.
Children inspired by yoga could be the life change you are looking for if you are looking…
Find out more about running your own Yoga Franchise in your local community with the Children Inspired by Yoga Franchise Opportunity. Click below now!
What

Our Franchisees Say

Life is simple, in the moment and making a difference… If that is what you are after, and like the idea of working with children; a self-starter and ready for a challenge, then a Children inspired by yoga franchise may be for you.

Buying the Children inspired by yoga franchise was a great opportunity to be my own boss but have the support of others doing the same thing.

I'm having a positive impact in the local community, living life with a higher purpose, doing something I love and changing lives for the better.
Why

Choose Us

Lucrative Rewards

Immersive, Creative and Active Job

Unique, Curriculum-Aligned Programmes
Related

Franchise Categories
Related

Franchise Types