Sticky Fingers provides you with a fun, creative and low cost Cookery Workshop Business
Sticky Fingers has been a great success since it launched in 2008. Initially parties were held in the founder, Janet Cousins' Deli-café, but it was soon apparent that a different business model was needed to take the business to the next level.
As the demand for parties grew, so did the need for recruiting additional Party Directors to host the parties and in 2016 Sticky Fingers gained two franchisees.
The Sticky Fingers Franchise Opportunity: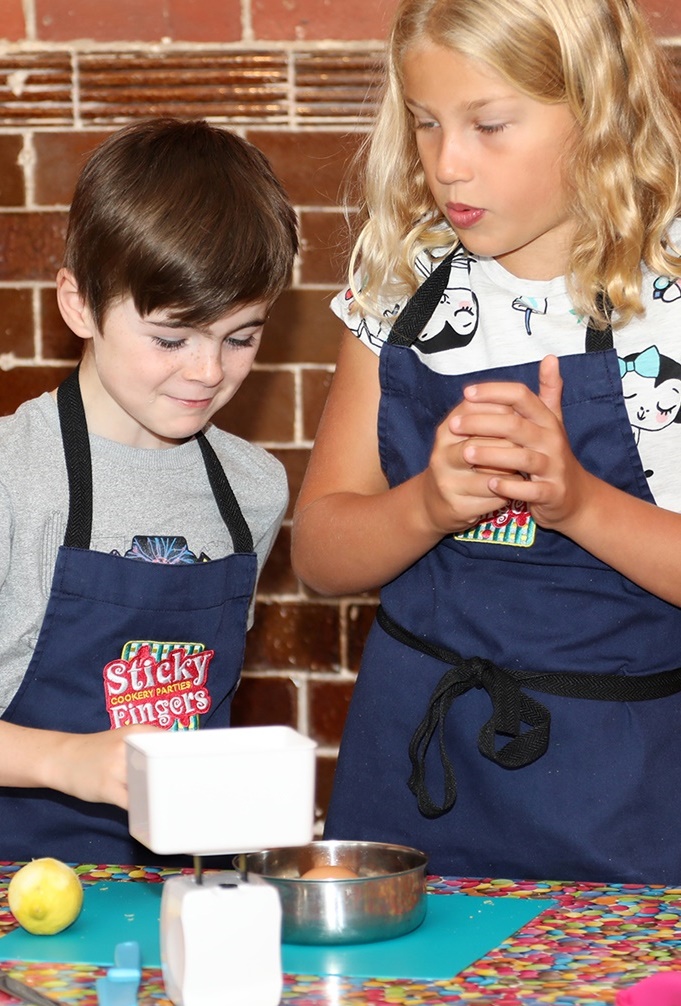 Sticky Fingers promotes flexible working by offering several ways to generate income from a family friendly business: children's cookery parties; pre-school and after school workshops; nurseries and holiday clubs. This allows the franchisee to choose which parties, clubs and workshops will best suit their family life and schedule.
Franchisees can either run a couple of sessions per week to fit in with their family, concentrate on weekend parties, or do all of this to generate a full-time income.
Sticky Fingers know that flexible working is very important, particularly to those who have young children, and running your own business should be about making it work for you and your family.
Training can be delivered at a time to suit you, and some training can be undertaken via skype, phone conversation or by a visit from the Franchisor.
Key features of becoming a franchisee:
Low start-up cost
Flexible working hours
Exclusive geographical territory
Full training and continued support
Start-up pack includes all small equipment, session plans, templates
Marketing plan and start-up marketing campaign
Earning Potential:
As a franchisee, you can expect to earn around £150 net per two hour party after all expenses and royalties have been paid. This does not include any additional income you could generate through sales of merchandise, birthday cakes etc.
Larger parties choosing the Gold or Platinum package will generate in excess of £200 per party. The pre and after-school classes and holiday clubs can also generate a steady income on a weekly basis.
Could you become a Sticky Fingers Franchisee?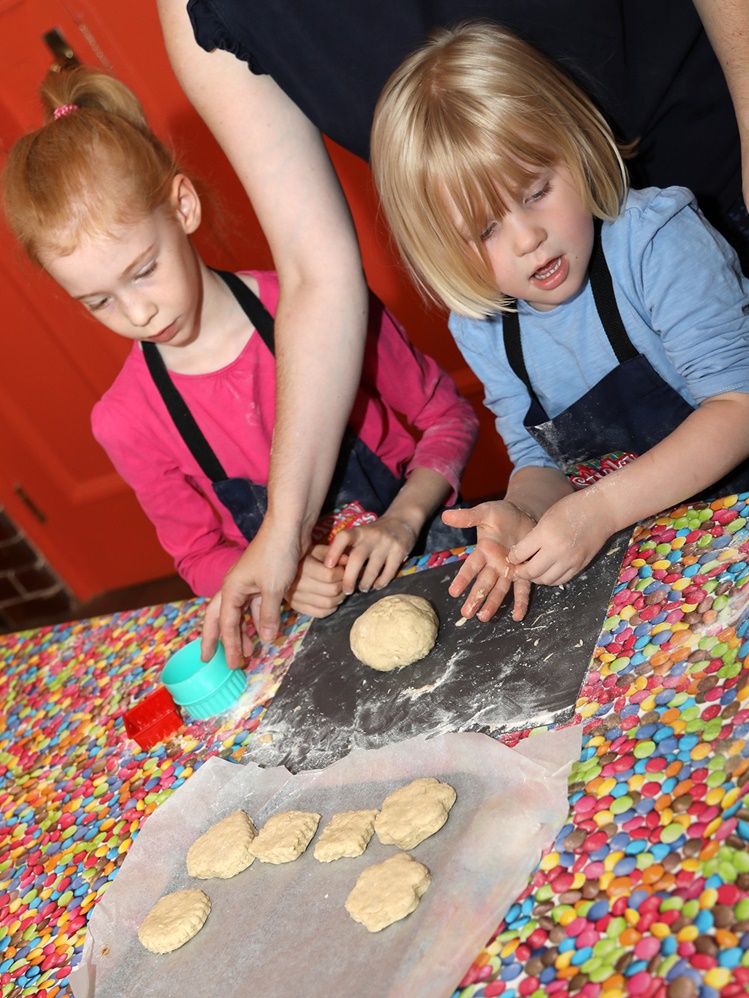 To run your own Sticky Fingers Cookery Workshop Business you do not need any experience as full training will be given. However, you must enjoy cooking and the company of children, and uphold their values and commitment to delivering the best possible experience for every party and workshop.
You will also need to be sociable and have the drive and enthusiasm to build your business over time, with lots of energy to run the parties.
It is also important to be well-organised as this can benefit both you and your clients in the weeks before a party. You will be required to undertake basic Food Hygiene training, which Sticky Fingers can provide and obtain a DBS Certificate.
Sticky Fingers Franchises can suit a variety of people who want to work around family commitments.

They are also suitable for people who would like to ease off their pressured full-time jobs for something a little more fun and relaxing. You can be your own boss, yet have the encouragement and support from Janet and other franchisees.
The Investment:
Your initial investment will include an equipment starter pack with everything you need to run your first party; use of intellectual property such as:
Initial training in party management
Marketing plan and start-up marketing campaign
Ongoing training and support

Find out more about the Sticky Fingers Franchise and running your own Children's Cookery Workshop Business. Click below now!