Healthy Feet Franchise Opportunity
Foot Care Business
Healthy Feet is an expanding business in a sector which has enormous growth possibilities. The demand for foot care is ever increasing, as we are an ageing population and only 5% of foot care is performed by the NHS.
Healthy Feet was founded seven years ago and they have gone from one location to several in the South West and now the Midlands. Healthy Feet have a tried and tested business model that can effectively market your territory. They now have the capacity to offer franchises across the UK.
The Healthy Feet Franchise Opportunity: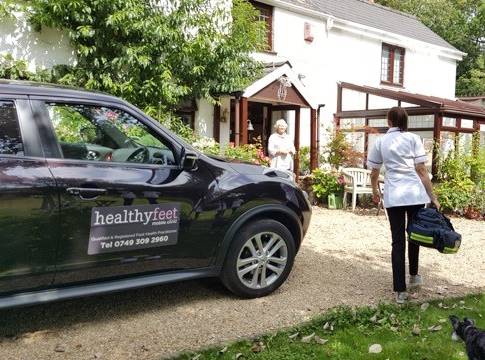 As a Healthy Feet Franchisee you will be running your own mobile Foot Care Business, visiting clients in an exclusive territory usually within 25 miles of your home address.
The majority of your clients will live at home, but there are residential homes and beauty salons that like to set up regular visits.
Most clients will have regular appointments and you will see them every 6 weeks. Some are simply having toenails cut, others may be needing more of a pedicure or have basic foot health issues.
The hours are flexible, and the majority of your clients will be retired and therefore you can visit them at a time that suits you, fitting around your childcare or other commitments. The appointment times are 45 minutes and therefore you can work daytimes, evenings, weekends, or a mixture of all three! You can expect to earn realistically 30-35K per year.
Training and Support:

Healthy Feet provide you with full training to become a Foot Health Practitioner, which is an online course followed by a two week practical element, on site at leading colleges. The whole course can be completed usually within 4 months.
The qualification will give you the skill and knowledge to start your Foot Care Business and provide this highly valued service!
From the day you join Healthy Feet they are there to support you. They will provide business and social media training, as well as regular clinical training to enhance your knowledge and confidence in your new role. They also create marketing materials and national campaigns to ensure every aspect is considered to help you.

The Investment:
The franchise fee is £6,995. Included is the cost for your course to become a Foot Health Practitioner (National Diploma Level 4), your medical equipment/tools, and initial marketing literature and stationery, and website and social media set up.
You will need to provide your own car, Healthy Feet offer signage for your vehicle.
Is a Healthy Feet Franchise for you?
As with any business you will need to manage your own diary and ensure you have everything ready for your appointments. This is an easy task and you soon get into a routine each evening for your next day.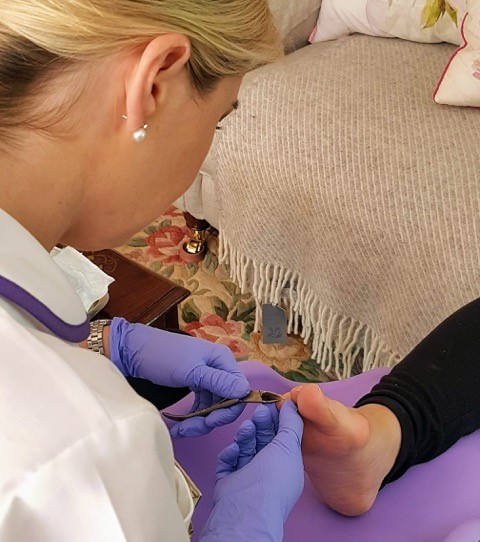 As you gain in experience, Healthy Feet will want you to gain in knowledge through continued professional development (CPD), the cost is provided by them and there are day courses for you to take advantage of.
The personality you need you already have! You will need to be able to make people feel comfortable and engage in conversation, be compassionate, and enjoy helping others!
Working in foot health is very rewarding….and it is so much more than looking after feet!
You will be helping your community and making your clients feel better about themselves and more comfortable. If you like helping others and enjoy conversation, then this could be the role you have been looking for!
Find out more about the Healthy Feet Franchise and running your own Foot Care Business. Click below now!