Baby College Franchise Opportunity
Would you like to run your own inspiring, rewarding & fun business?
Baby College is a unique and original class-based developmental programme for parents and their 0 to 3 year olds. The first Baby College classes started in Reading in 2000 and it is now successfully running in areas across the UK and abroad too.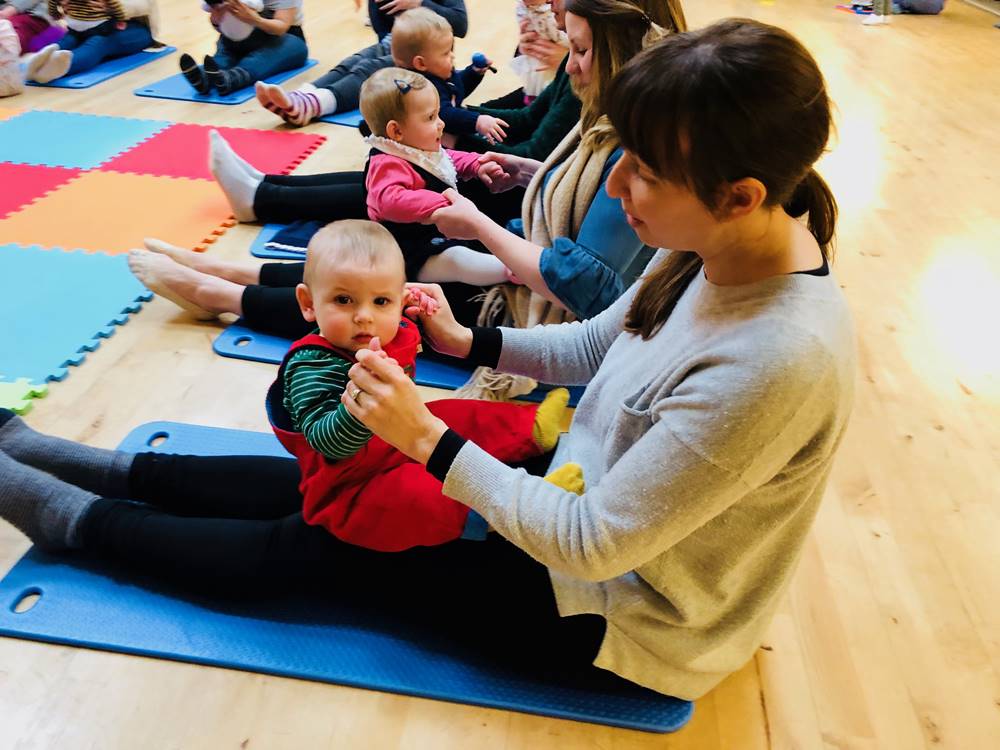 The core movements and principles of the Baby College programme were developed over 18 years ago in Reading by Alison Lawson, an associate of the Institute of Neuro-Physiological Psychology.
Ten years ago Bea and Donna, the current directors, took over the running and development of Baby College and have been running it successfully since then based in Oxford.
The Baby College Franchise programme comprises 3 progressive age classes with 42 structured and easy to deliver lesson plans (3 terms + their summer programme) for each age group (total of 126 sessions).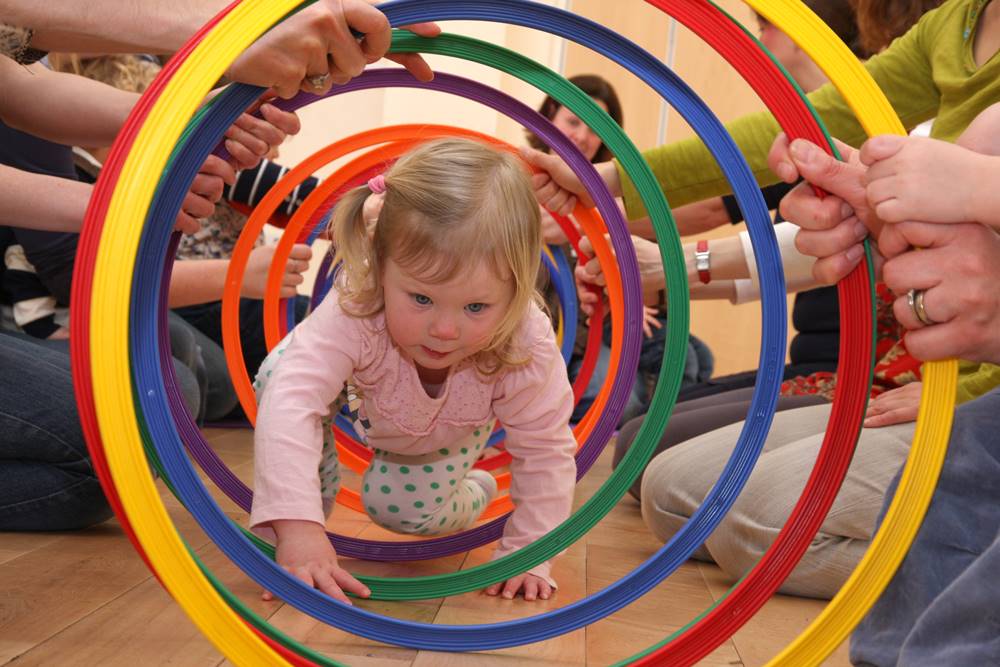 The age appropriate, structured sessions are for parents and their young babies and children together.
The aim is to give parents an insight into their child's development and to provide ideas and exercises that can be used at home as well as in class to help parents to support their baby or child's growth, development and early education.
For the Baby College Franchise training and equipment you will receive six full days initial training and a complete kit for running the 126 lesson plans for up to 15 parents and children.
The Franchise Opportunity

Baby College Franchise owners promote and run Parent and Child Development Business classes in their exclusive territory.
Baby College Franchise owners typically run between 1 and 6 sessions per day and work between 2 and 5 days per week.
There is the flexibility to expand the business within your area or to purchase additional areas. Thus this is an ideal role for those looking for a rewarding and flexible career.
The Baby College Programme provides a special time for, often, busy parents to get to know their young children and how they grow. It aims to support the vital role parents play in bringing up their children.
Up to 15 parents and babies or young children attend each Baby College session and the sessions are typically run at a hired venue such as a local community centre.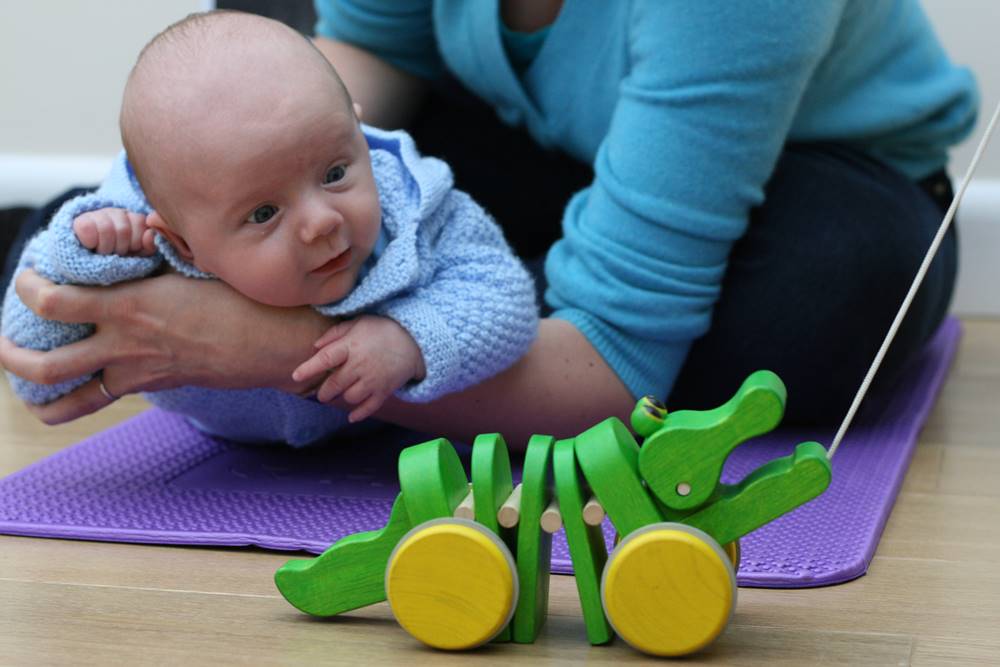 This style of operation has a number of benefits to the Baby College business owner:
Low venue/overhead costs

Parental presence reduces the cost of insurance cover

The classes are designed to be run by a sole operator

Automated online booking system with online payments for customer bookings

The Baby College Franchise Package:
Exclusive large territory
Comprehensive 6 days of initial training and ongoing training & support
Marketing & social media training
The protection of a comprehensive 5 year renewable franchise agreement
Full training, teaching & operations manuals
126 unique session plans
A complete kit
Ongoing advertising and promotional support
Webpage on www.babycollege.co.uk and a Baby College email address
A bespoke secure online payment and class management system
Franchisee online forum
Regular national PR campaigns
An initial marketing pack
Uniform
Is the Baby College Franchise for you?
You will need to be fit and healthy, positive, have empathy with people, and be passionate about baby development.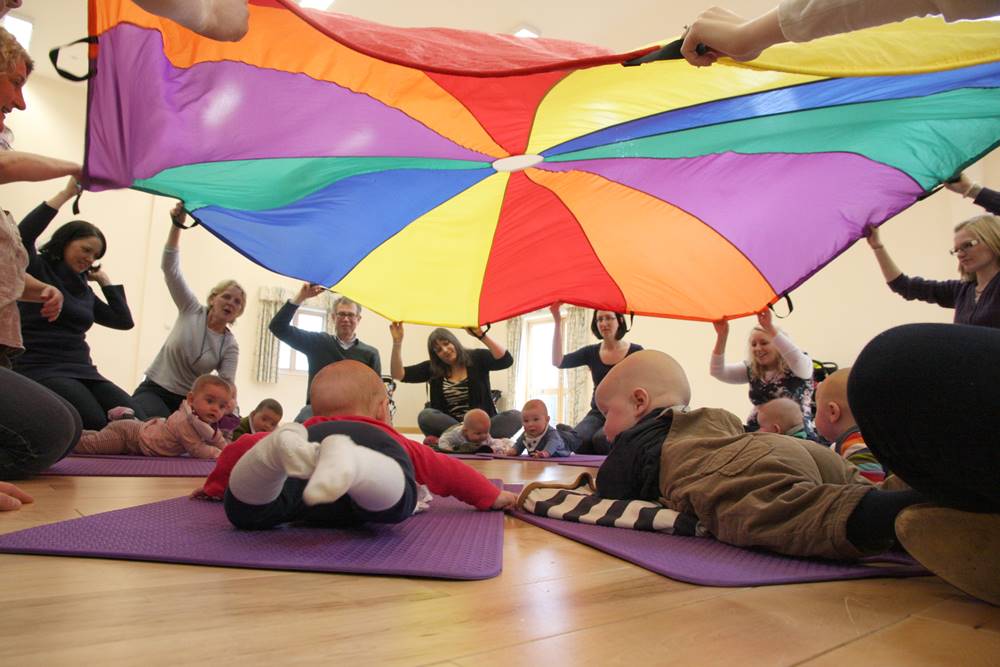 You will also need to enjoy multi-tasking and the prospect of a challenge.
It is an advantage to be level-headed and outgoing and to be determined to make a success of your new business.
This exciting opportunity fits in with your family's needs - Baby College classes are designed to fit perfectly with school terms and can be run during school hours.
Baby College also offers you growth, stimulation, fun, independence and rewards (both financial and emotional).
Find out more about the Baby College Franchise, the successful Parent and Child Development Business. Click below now!

What

Our Franchisees Say

Having a complete change of career to have a better work life balance was terrifying but it's really paid off! I love my job, I meet fantastic mummies and their gorgeous babies and I get to raise my family.Kate Knight, Baby College Franchisee

I am really enjoying the challenge of running my own business and watching it grow. I am finding it very rewarding watching the babies and young toddlers develop and supporting parents in the bonding process and in their journeys as parents.Emma Andrews, Baby College Franchisee

I couldn't run just any class franchise. Baby College appeals because of its roots in child development. The programme is high quality, well-planned and well thought out.Rebecca Jennings, Baby College Franchisee
Why

Choose Us

Inspires and informs parents how to play and support their children's development

Baby College is for parents as much as for babies

The Baby College programme is based on 30 years of experience and scientific research
Related

Franchise Categories
Related

Franchise Types