Bibble&Bubble Franchise
News
Case Studies
Features
Events
Videos
Resales
Bibble&Bubble Franchise
Mother and Baby Yoga Business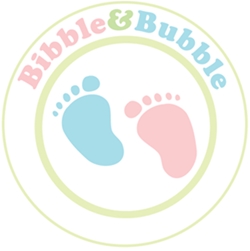 The Bibble&Bubble Franchise is a successful Mother and Baby Yoga Business that has gone from strength to strength, since their birth in 2011. They currently have very busy classes in Hampshire and West Sussex with franchises in Portsmouth, Farnham, Chichester and Southampton.
With more and more parents wanting to book classes Bibble&Bubble are in need of quality teachers to join the Bibble&Bubble family to serve the demand and expand across the UK.
The Bibble&Bubble Franchise Opportunity: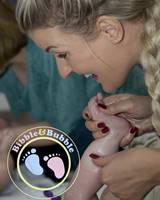 As a Bibble&Bubble Franchisee you can work around your family, own your own successful yet ethical Mother and Baby Yoga Business and help other parents at the same time. What could be more rewarding than that?
Bibble&Bubble offer a complete franchise package whatever your personal aspirations. You will be provided with full IPTI baby yoga training enabling you to teach baby yoga classes for babies from 8 weeks old to one year.
The training can also include Baby massage so that you can add more classes to your business. There is also the possibility (for the right people) to train to become trainers to support the growth of the Bibble&Bubble business.
Why join Bibble&Bubble?
Flexible business model that enables you to work around your family and other commitments
Proven business model offering first class business support and training
Excellent return on your investment
Work in a sustainable industry
Making a difference to parents and babies
The Investment:

Bibble&Bubble franchises cost £4,500 with many opportunities for further business growth including additional training to offer further classes in baby massage. There will also be opportunities to buy more territories. In return you will receive:
Certified Bibble&Bubble Teacher training accredited by IPTI
A full training manual
All promotional material including Facebook and website page
Ready-made Bibble&Bubble class plans
A branded uniform
Sophisticated customer booking and management systems
Teaching and business growth and marketing support from HQ
Yoga mats and all you need to get started and grow your successful Bibble&Bubble business
Is the Bibble&Bubble Franchise for you?
Bibble&Bubble are looking for franchisees who want Bibble&Bubble to be their career and part of their life. Franchisees need to have a balance of skills.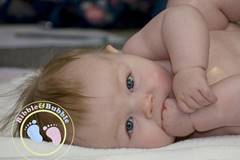 To become a Bibble&Bubble Franchisee you must have a genuine interest in supporting parents and infants using yogic and massage techniques.
You don't already have to be a yoga teacher, if you live by yoga ethics, then they can train you in all the physical aspects of your practice.
If you lack yoga experience then you must be dedicated to intensive self and taught practice to reach the teaching standards. You must be keen to work on both your yoga teaching and business skills as you develop your Mother and Baby Yoga Business.
Find out more about the Bibble&Bubble Franchise and how you can run your own Mother and Baby Yoga Business. Click the button below now!