Tasty Tubs are an exciting new concept in the Confectionery Business
Tasty Tubs' products are attractive and eye catching, packaged in clear re-sealable snack size tubs. They have chosen high quality sugared and jelly sweets, many with nostalgic value.

The principal attractiveness of a Tasty Tubs Franchise is the opportunity to run a business which has already proved its capacity to deliver products or services profitably to an identified market. In support of this the franchisor has developed:
A comprehensive operations manual that details what a franchisee does, how they are to do it, and to what performance and quality standards.
A central management function and support staff to support the franchise network.
An appropriate monitoring and reporting system.
A full training programme and ongoing support.
To get you off to a quick start they will provide you with a number of existing customers to service as well as a number of pre-arranged leads (numbers dependent on location).
The Tasty Tubs Franchise Opportunity:
Franchisees will use the Tasty Tubs name, products and marketing material and will benefit from combined buying power, rather than purchasing individually from suppliers.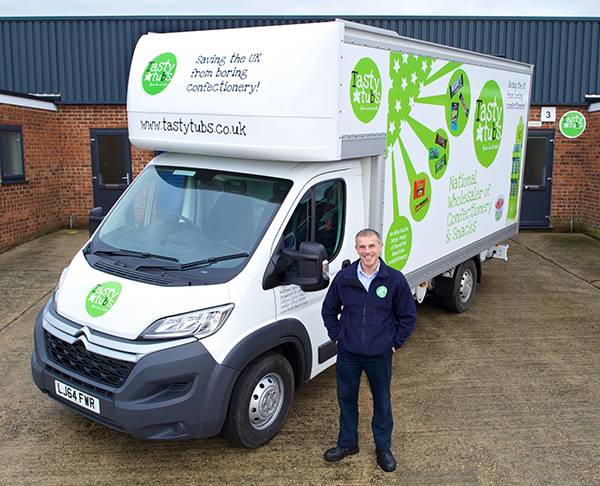 Tasty Tubs buy in considerable bulk quantities and provide stock to franchise owners at a discounted price so that they can sell on to retailers.
As a Tasty Tubs Franchise owner you take small and regular orders, reducing the amount of stock you hold and you are provided with 30 to 60 day credit terms (dependent on credit checks) so you are able to provide up to 30 day credit terms to your customers, where necessary.
Tasty Tubs aim to give new franchisees a number of retailers on day one (dependent on area), to give you a running start. You will then be responsible for building your own customer base of retailers.
Each franchise territory will have a minimum of 25,000 independent retail outlets that are registered (by the Office For National Statistics) as selling confectionery. You will hold stock on your van and service your customers directly, re-visiting them on a 4 to 5 week cycle, collecting payments on your next visit, where you would aim to take a further order.
As the Franchisor, Tasty Tubs carry out all business functions, leaving you free to do what you do best – selling. They provide everything from:
sourcing the van complete with signage
internal racking
sourcing new and exciting products
negotiating with suppliers
offer receptionist services
take card payments for your convenience
provide and maintain your invoicing software
provide your accountant
and much, much more
Earning Potential:
On target earnings are £30,000 by end of year 2. Territories are sufficiently large to grow your Confectionery Business to have several vans on the road. So this business and your earnings can become as big as your ambitions!
Is a Tasty Tubs Confectionery Business for you?
This franchise is ideal for someone with sales experience, who wants to use their knowledge, skills and contacts to their own advantage.
Find out more about the Tasty Tubs Franchise, the exciting
Confectionery Business opportunity. Click below now!
Why

Choose Us

Large territory for almost unlimited earning potential

A range of 400 unique products to choose from to sell on your van

Follow a proven successful business strategy to create your own thriving business, with full back office support
Related

Franchise Categories
Related

Franchise Types