Do you have a desire to make a difference and create a brighter future for children and families?
NLP4Kids provide practical solutions to help children overcome emotional challenges, to increase confidence and self-esteem and therefore enable children to reach a greater learning potential.
NLP4Kids' workshops are designed and adapted from the effective techniques in NLP to help children to become better able to manage their own emotional states and to become inspired and motivated by the learning opportunities that are offered to them.
The techniques used are delivered in a way that is fun and comprehensible for children, encouraging them to co-operate more effectively with other students as well as improving their confidence and commitment when working individually.
NLP4Kids have trained over 100 people in NLP4Kids from the UK, Spain, Bahrain, Hong Kong, Australia and Romania and have a licensee team of 25 based in the UK. NLP4Kids licensee training is accredited and recognised as a valid qualification in NLP.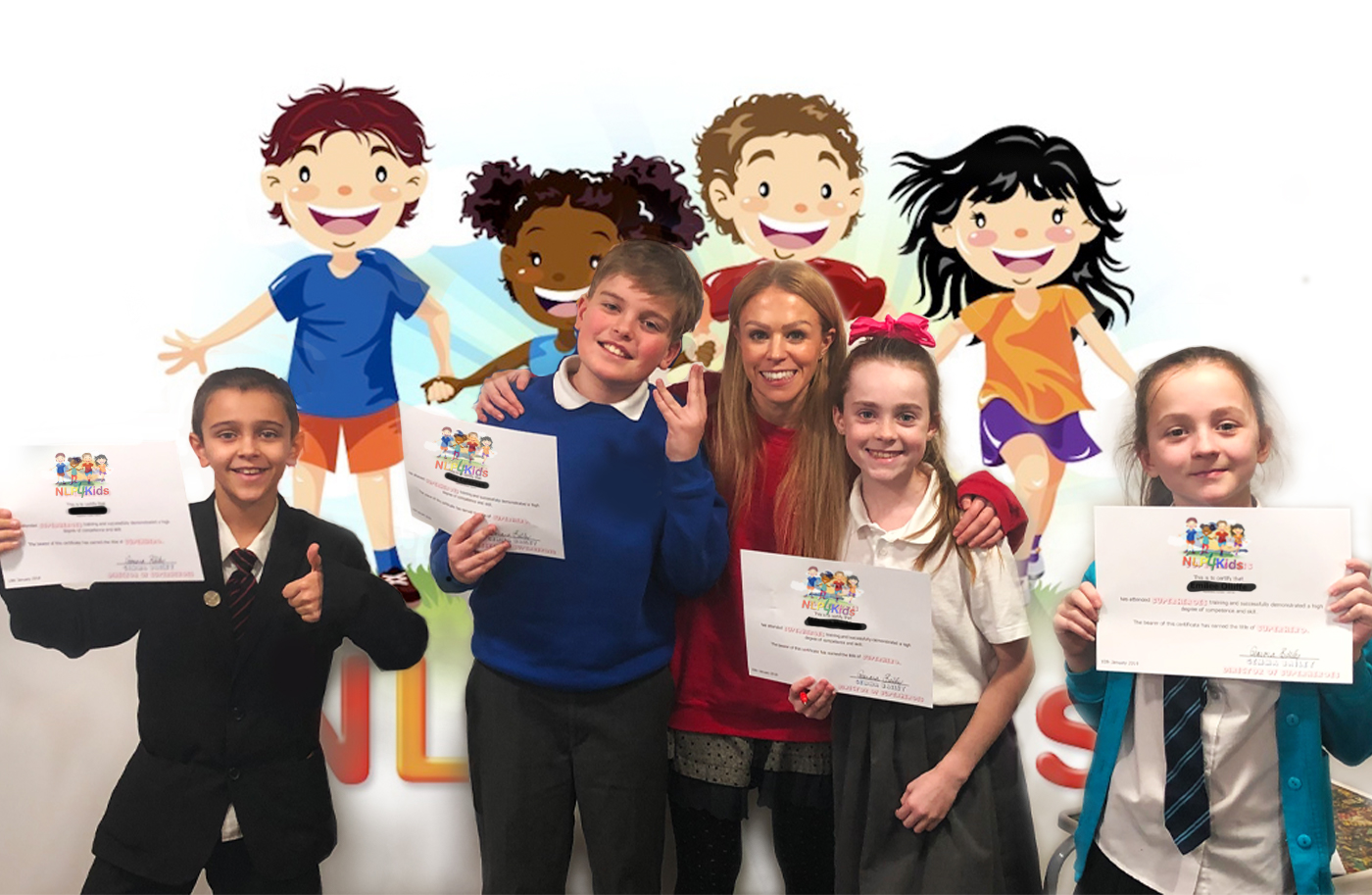 Become an NLP4Kids Licensee
NLP4Kids Licensees work with families, schools and organisations to help children overcome emotional challenges, develop confidence, and gain greater learning potential.
As well as NLP4Kids, there are now further programmes such as NLP4Parents, NLP4Teachers and Hypnotherapy4Kids.
Using the techniques you will learn in the NLP4Kids training programme, you will be able to effectively help young people with:
Confidence Building
Overcoming Anxiety
Anti - Bullying
Reducing Exam Stress
Communicating with Ease
School/College Transitions
NLP4Kids provide their licensed practitioners with DBS checks (formally CRB), liability insurance and regular CPD. There is no prior experience needed.
How much can you earn?
NLP4Kids licensed practitioners can earn up to:
£250 per 90 minute coaching session with parents
£200 per 1 hour coaching session with children
£1500 from workshops
£7500 per year for just one day a week in schools
Initial Training with NLP4Kids Includes:

7 day NLP Practitioner accredited live training or home study training

12 days live training in the application of NLP4Kids, NLP4Parents, NLP4Teachers and Hypnotherapy4Kids

Ongoing unlimited refresher courses

Potential for on the job practical training with existing licensees
There is also ongoing top class support provided to licensees via:

One-to-one personalised, market-leading mentoring with the company director

Live webinars

The rest of the NLP4Kids team in our award-winning online forum

The team at NLP4Kids HQ in Hemel Hempstead
The Extensive Marketing Assistance to Enable You to Successfully Promote Your NLP4Kids Business Includes:
Your own NLP4Kids email address

Marketing materials to support your business

Branded uniform

Access to a range of specialist partners to support and guide you

Promotion of your work via NLP4Kids social media platforms.

Centralised enquiry booking service to save you time and money

National centralised marketing to drive customers to you

Your own fully branded and customisable NLP4Kids website

Results, experiences and performance of existing franchisees
In supporting their licensees development, NLP4Kids received an award in 2014 for best use of technology in a family friendly business. In 2016, the director was nominated for Hertfordshire Business Person of the Year.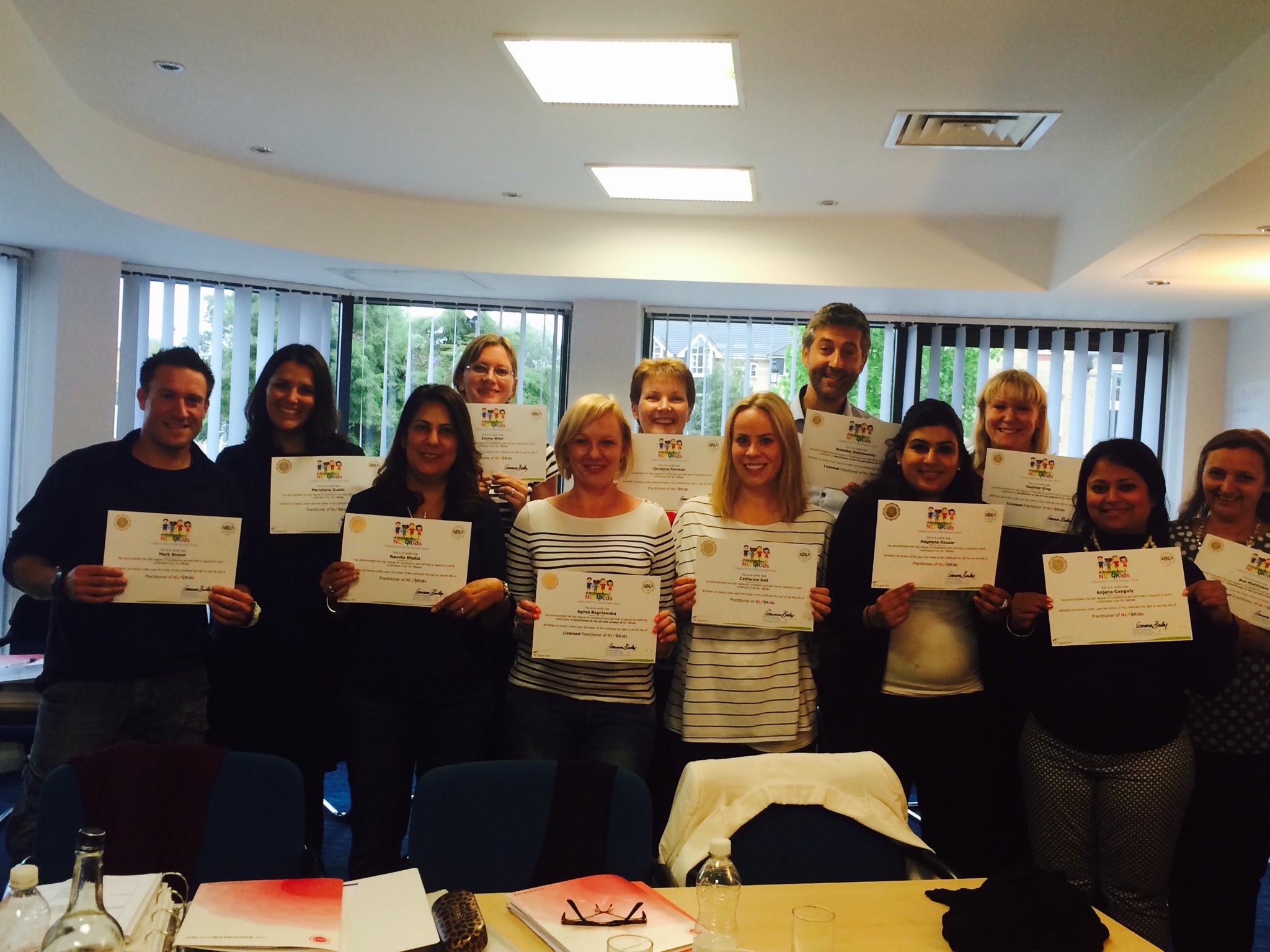 Could you become an NLPKids Licensee?
NLP4Kids are looking for people who have a desire to make a difference and a brighter future for children and families.
You will need to be somewhat proficient with using technology to engage with all of the online support that we offer and you will need to be organised and driven to make your business successful.
Find out more about the NLP4Kids Licence opportunity and how you can make a difference to children's lives.
Click below now!