A rewarding and fun career that gives you the potential to earn a great income and a wonderful work-life balance.
Not a teacher? No problem!
With lockdown restrictions likely to tighten and relax over the coming months, it is a stark reality that large numbers of people are unsure of what the future holds for them, with many still unable to go back to work.
These uncertain times are also seen by many as an opportunity to launch new ventures, make that career U-turn, retrain in a different industry or just re-evaluate their life-work- family balance.

Lingotot is an established and successful children's language business. They are proud to teach their multi award-winning language classes to thousands of children each and every week.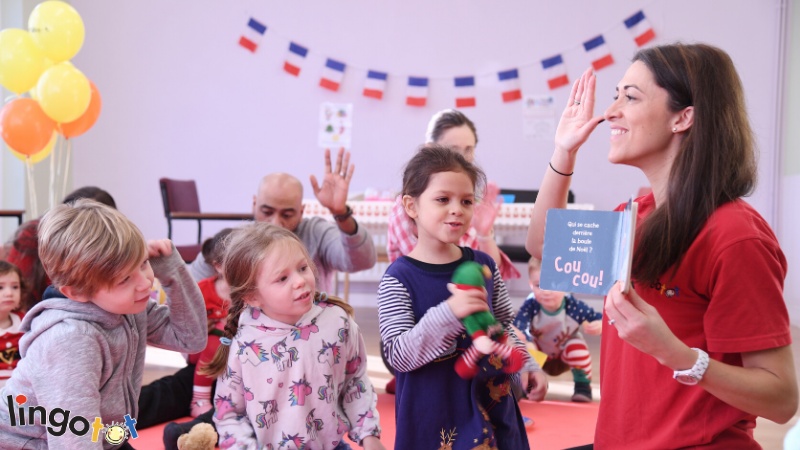 Lingotot first started to franchise in 2011 with the launch of its first pilot units. The company released franchises UK wide in 2012 and now boasts a network of over 50 franchisees which directly employ a further 80 teachers.
The demand for children's activities continues to grow as many parents and carers don't have the knowledge and confidence to provide language learning activities at home.
With foreign languages now compulsory in English primary schools and soon to follow in Scotland and Wales, more and more parents will want to give their children a head start.
The Lingotot Franchise Opportunity:
Until lockdown, classes were always conducted inside the classroom using their fun and interactive methodology, however when schools closed, the lessons quickly moved online.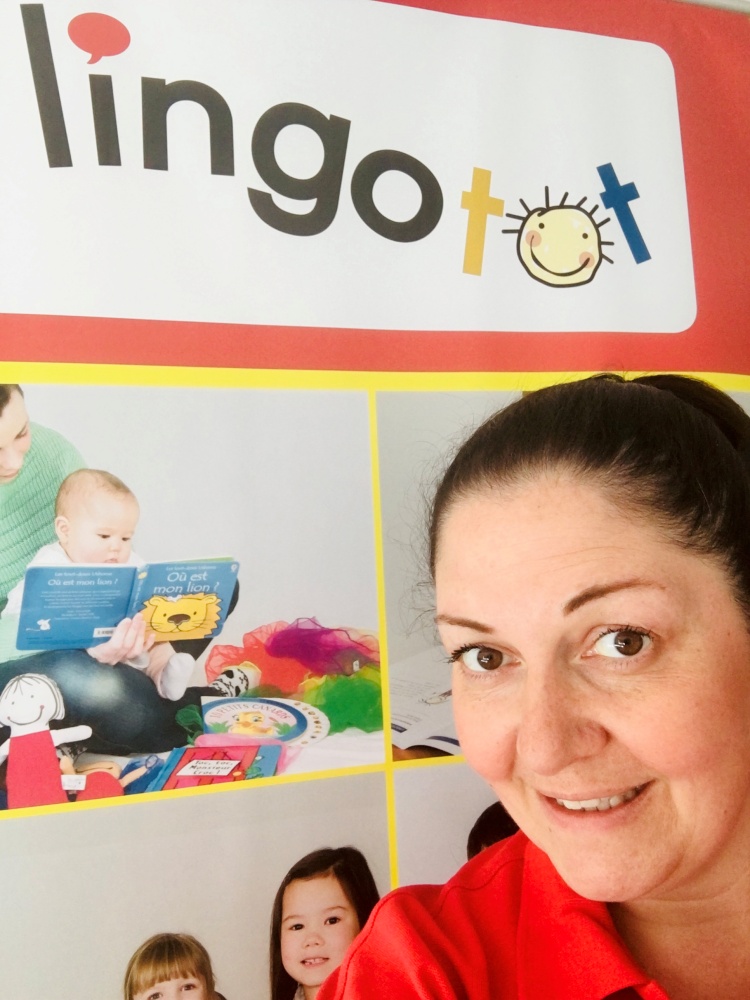 This has not stopped new franchisees from launching their Lingotot business. Franchisee Layla Riches mangaed to launch her new business during the 2nd month of lockdown.

Lingotot franchisees teach Lingotot's multi award-winning language classes to thousands of children each and every week.
The Lingotot method makes use of active, communicative and interactive teaching methods which come naturally to young learners. Learning is through songs, stories, games, drama and play. Classes are run in nurseries, schools and the community, there no large expenses required on setting up dedicated premises.
You are able to choose your own languages, classes, work patterns and even if you want to teach at all! - Mornings can include classes in the community or nurseries. Afternoons you may be teaching in schools in place of the class teacher or spend your evenings, weekends and school holidays teaching extra-curricular and holiday clubs.
You will receive full support for 8 languages: English, French, Spanish, Italian, German, Mandarin, Arabic and Welsh. Other languages can be developed by mutual agreement.

Variety of income streams
Including classes in schools during curriculum time, baby groups, pre-school classes, extra-curricular clubs, holiday camps, Generations classes in care homes, LingoStars drama, LingoChoir, LingoChat courses for adults and additional revenue through product sales.
Excellent Training and Support
Franchisees also benefit from a Franchise Business Qualification and further certificates in safeguarding, data protection, first aid etc. Some training is online, and you will attend an intensive business training weekend.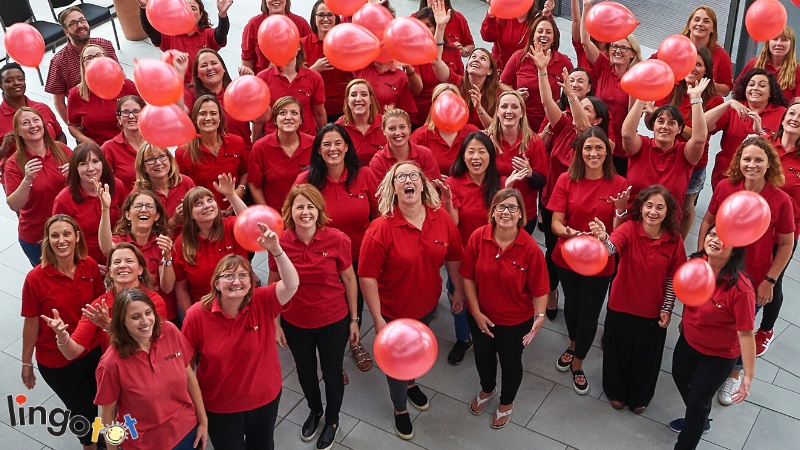 This is followed with regular 1:1 mentoring and 3 months of handholding. Behind the scenes we operate our award-winning intranet, LingoHub. LingoHub provides access to all back of office functions from class booking to financial data.
All further training is included and includes mentoring, personalised reports, weekly training via webinar and much more!
The Investment:
To franchise fee to join the Lingtot family is just £8,200+VAT. Or if you'd rather spread your payments, Lingotot can help you fund your franchise with a government start-up loan.
The start-up package has everything you need to run your businesss. The Lingotot franchise pacakge includes the following:
Tried and tested methodology and structured programmewritten personally and exclusively for Lingotot by their CEO, aworld class fully qualified and experienced teacher
Franchise Business Qualification
Trading under the Lingotot brand name
An exclusive territory for you to trade in
ALL languages included as standard for no extra fee so you can maximise income from your
business
Full training in business and all aspects of running your own Lingotot franchise
TWO teaching qualifications
Permanent ongoing head office support
Complete start-up marketing package including T shirts, flyers, banner stand, leaflets, stickers
and business cards
A complete teacher resource pack full of props to use in your classes including bespoke, CEtested toys exclusively handcrafted for Lingotot
Operations Manual on how to run your business
Regular meetings & webinars, 1:1 mentoring as and when you need it, telephone & Help Desk
support and online support via a dedicated franchisee forum. Regular regional network meetings
and their annual Lingotot Conference
Additional income from sales of merchandise
Your own dedicated Lingotot email address
You will have your own page on the main Lingotot website where parents can find out more about
you, book classes and make payments
Access to LingoHub which includes detailed teacher's notes, lesson plans, marketing materials,
financial templates, training videos of songs and stories, class registers, help desk and more!
Could you run your own children's language business?
The main requirement for becoming a Lingotot Franchisee is that you have a passion for teaching children languages, Lingotot focus more on recruiting the right people rather than those with specific skills or experience.
Being multilingual is an advantage but not a requirement, if your language skills are a bit rusty, Lingotot have a LingoBoost programme to polish them up. Some of their franchisees do not speak any other languages themselves and rely on tutors to teach the lessons.
Previous teaching experience is an advantage but not required. We provide accredited teacher training.
No previous business experience required; Lingotot provide full support.
Find out more about the Lingotot Franchise opportunity and running your own children's language business.
Click below now!
What

Our Franchisees Say

I have been a Lingotot Franchisee for 6 years and it has been the best decision of my life! Work-life balance now restored, ultimate job satisfaction andcontinuing to grow! Love it!"Michelle Marsland

I love being part of the Lingotot family. I started as a tutor then I couldn't help myself but to buy not 1 but 2 territories to form Lingotot Bexley. I love my job as a Lingotot franchisee as I can make my own destiny, choose my hours, choose schools and nurseries and areas I want to target and take real ownership of my career.Sarah Canavan

I have been a franchisee of Lingotot for since 2012. My business has gone from strength to strength and we now teach in lots of schools and nurseries as well as running community classes. I have 4 tutors who work for me who also love their jobs. If you are thinking of a language teaching franchise you can't go wrong by choosing Lingotot.Abigail Curtis
Why

Choose Us

Lingotot are the only franchisor in the UK to offer a fully NCFE accredited Level 3 Business Award in Franchising.

Would you like to teach with fully accredited training provided? – As well as offering franchisees a fully NCFE accredited Level 3 Business Award in Franchising, we also offer them

Lingotot offers the ONLY PRIMARY LANGUAGES QUALIFICATIONS FOR CHILDREN IN THE UK
Related

Franchise Categories
Related

Franchise Types