If you're looking for a flexible, low risk franchise that provides high returns with low investment then this could be it!
The LighterLife Franchise is a successful Weight-Loss and Weight-Management Business. They are one of the leading providers of weight loss programmes and services in the UK.
Statistics show that the number of people with obesity is on the rise. As much as LighterLife Franchisees are helping more people lose weight, there are many others who grow up to encounter the same problem as their previous clients. This correlation between demand and supply in this industry makes LighterLife always relevant, helpful and needed.
Simply put, there will always be people needing LighterLife's services and products. It is not only their market relevance and product excellence that they boast of as LighterLife has an exceptional business model.

The LighterLife Franchise Opportunity:
LighterLife is entering into an exciting stage in their growth and development, as they make their life-changing weight-loss programme available to more and more people across the UK. LighterLife Franchisees have helped more than 500,000 people over the last 25 years to lose their excess weight, do the things they want to do and become who they really want to be.
So, when it comes to investing in and running your own Weight-Loss and Weight-Management Business, you have everything to gain as a LighterLife Franchisee within the supportive framework of their highly successful and well established franchise.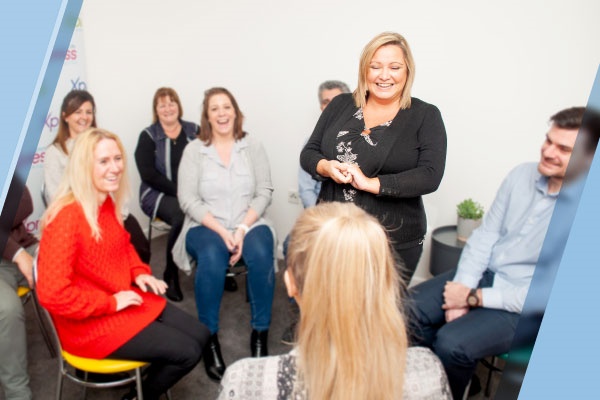 As a franchisee you will provide support to clients; offering free local support meetings for regular weighing, and measuring, as well as providing them with their meal replacements and delivering a facilitated activity each week using Cogitative Behavioural Techniques addressing the reasons for over eating and helping them achieve long term maintenance of their weight.
Franchisees choose how to run their Weight-Loss and Weight-Management Business – part-time alongside other commitments or employment to supplement their family income, or to simply help others experience what you have achieved. Or, you might want to embark on a new full-time career. Feel great knowing you've got the backing and support of 25 years of research, product development and experience behind you.
Training and Support
LighterLife is committed in giving the same quality of products and services to each and every one of their valued customers. That is why they have created a dedicated team of professionals who will train you as a new franchisee in launching the brand, maintaining the business and reaching the fullest profit potential.
LighterLife offer an initial online training programme and 4 mandatory face to face workshops at their Head Office in Harlow, Essex. Ongoing training and continuous support will also be available to help you keep their standards and even go beyond.
Is the LighterLife Franchise for you?
LighterLife is truly passionate about helping overweight and obese people lose weight for the long term.
LighterLife is dedicated to tackling national obesity and reducing the number of people suffering as a result of being overweight and obese.
As an organisation they continually work to give the nation better healthy and low calorie meal alternatives.
LighterLife are encouraging entrepreneurs to start their own LighterLife Franchise for a small startup fee. They look for people who are self-motivated, goal-oriented and success-driven.
Find out more about the LighterLife Franchise, the rapidly expanding Weight-Loss and Weight-Management Business.
Click below now!
What

Our Franchisees Say

The ability to work around family life and set my own hours was what attracted me initially, and it's still the case today. I put in the same hours as my previous role but am able to choose where and when I do them which gives me the freedom I need. What's more, I have always really enjoyed working with people and supporting them to achieve their goals and my franchise really allows me to do this.Helen Bowling, LighterLife Franchisee since 2011

My LighterLife business allows me to do a job I love around my family commitments. I've helped over 300 clients lose more than 2,000kg.Lesley Turner, LighterLife Franchisee since 2017
Related

Franchise Categories
Related

Franchise Types