Join us at our FREE Practical Taster Session
10th May 2019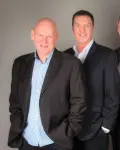 Over two billion pounds was spent on Coaching & Mentoring in 2018 - CEOs, senior managers and small business owners have all discovered that it really works.
Join us at the Radisson Hotel Manchester 8th June 2019 -10.00am to 3.30pm to find out more about one the fastest growing industries in the world – Coaching & Mentoring.
Does it work in any market or product sector?
The TIPI franchise is the only complete coaching and mentoring franchise on the market and has been specifically created with the key objective of working in all types of businesses and organisations regardless of their market sector or product.
What does it give you?
Joining TIPI gives you a real work-life balance that allows you to spend more time with your family, have far more leisure time, be in control of your own destiny and generate a fantastic return on your investment – Our typical day rate is £2,000 excluding expenses.
How successful will you be?
You only have to visit 'Our Clients' page on our website to fully appreciate the scope and breadth of TIPI's success in renowned blue-chip businesses and organisations throughout the world.
What training will you receive?
TIPI's world class training programme is delivered by the founders of the business. The training alone gives you a master class at the very highest level from people that have been there, done that and honed their methodology and techniques with real people in real organisations worldwide. Includes 'Train the Trainer' and 'Presentation Skills' training.
What support can you expect?
After the training you will be assigned one of the founders as your personal "business buddy".
This direct support is not time bound, it's there to ensure you get unprecedented support whilst building an incredibly successful business.
How much investment will you require?
Providing you meet the non-negotiable attributes required to join us, the investment for a TIPI franchise is £19,500 making it one of the best value coaching franchises on the market.
Also, there are no territorial restrictions – the world is literally your oyster.
Why not join us at our next FREE Practical Taster Session during which we will give you and insight into who we are, what we do and how you can succeed by using our methodology and techniques.
Also, we will give you an instantly usable technique for you to take away from the day that will prove to be very useful for both yourself and your teams.
All you need to do is Request further information or book a meeting and we will book you on the day and send you all the details.
If you think you have what it takes to be part of the TIPI Revolution please join us – You've nothing to lose, but everything to gain.
I look forward to meeting you.
Many thanks
Graham