Profile
News
Case Studies
Features
Events
Videos
Resales
Request
Healthcare Recruitment Sector – an insight from Match Options, Director, Purity Kirigo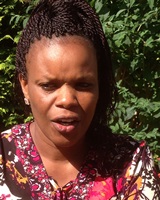 "Being the Director of Match Options is a fantastic and rewarding business, but it doesn't come without hard work", comments, Purity Kirigo, Director of this growing healthcare recruitment business.
The recruitment industry in the UK is worth £31.5 billion pounds and the latest industry report from REC (Recruitment and Employment Confederation) for 2014/2015 had seen that increase on the previous year by 9.7%.
Recruitment is a sector to consider for a growing business opportunity, the key differentiator is joining one that is a specialist but also has the flexibility to move with the times should demand change.
Match Options over the last 15 years has developed a specialist service in the healthcare recruitment sector in the provision of healthcare assistants, nurses, doctors and other staff associated within health.
"It has meant building better and more focussed relationship with clients. We don't try to supply an admin assistant at the same time as a specialist doctor. We have found by becoming the experts in healthcare staff that we can be trusted by the staff themselves as well as our clients to get the best match for both parties on the temporary or permanent positions on offer. As our name suggests we are focussed on correct matching,'' highlights Purity.
What types of people are suited to working within a recruitment environment?
We have a number of company owned branches, but we are now looking to grow more quickly to take advantage of some of the national account relationships we have grown over recent years. The type of franchisees we are looking for are those who want to be involved in the business, but eventually grow a team of people and potentially look at multi-branch site ownership. We want ambitious professional people who are interested in providing a quality service to both customers and staff.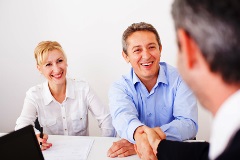 A Match Options franchisee has to like people, as every interaction is people based, from your candidates to your clients and it is the management of that relationship that makes the role of a recruitment consultants or business owner work. A 'must have' is great communication skills, both in person and these days in writing via emails and social media.
It is a sales business and your 'products' are your workers whether they are nurses, doctors or carers, it is the people with their skills and experience you will be 'selling' and telling your existing and prospective clients all about.
There are no specific qualifications needed to be in recruitment, but there is REC (Recruitment & Employment Confederation) qualification that is useful to aim for. It helps those working within the sector to understand some legal requirements, from writing a job advert to interviewing techniques.
As a franchisor in the sector, we train our franchisees in the Match Options systems and processes and give the franchisees and their team some good foundation training in all aspects of working within the recruitment sector.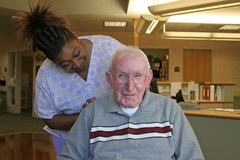 At Match Options, we have refined a number of systems that allow the franchise branch to work efficiently in recruitment as we provide the administration of their payroll and invoicing, so that the franchisee and their branch team can concentrate on the workers and client relationships.
We provide our branches ongoing support via systems, phone calls and business support visits help a franchisee get used to working with the recruitment sector.
The challenges for the healthcare sector are always getting the right quality staff. The demand will be there because of the aging population, but it will be managing the staff levels and service in many of the locations where we provide staff, such as hospitals, care and nursing homes. We can fill the gap, as many of our staff prefer to work flexibility and not be tied to one employer.
Purity's, final advice is when joining a healthcare franchise is that ''Building a good team is crucial and valuing the staff is the key to success in the recruitment sector.''
Find out more about the Match Options Franchise by clicking the
button below now!