Research reveals 92% of UK franchises made a profit
Statistics have proved that franchise businesses have a better chance of being successful, with recent research from the NatWest showing that 92% of franchisees in the UK made a profit last year.

For those that have had little experience running their own business before, the support and training that you receive from a robust franchise is invaluable and could make the difference between huge success and total failure.

Razzamataz Theatre Schools is a franchise business which gives franchisees the opportunity to run their own part-time performing arts schools even if they have very limited business knowledge. Next year, the business is 15 years old and during this time has built up many proven systems, procedures and operating documents for franchisees that have proved to work time and again.

Just about to renew their franchisee contracts are Hayley Limpkin, franchisee Razzamataz Medway and Maidstone and Shelley Fitzgibbon, franchisee Razzamataz Wokingham and Woodley.
Shelley Fitzgibbon, franchisee owner Razzamataz Wokingham and Woodley
I established Wokingham in 2010 and Woodley in 2011 and I'm just about to renew my franchisee contract. Wokingham now has 153 students and Woodley 70, which enables me to make a good living from my business. I have a young daughter so the business really has to work around my family.

I work three afternoons a week and then half a day at the Woodley school and a full day at the Wokingham school. In total it works out to 15 hours a week on admin tasks plus I employ an assistant for another ten hours. I'm at the school premises for 13 hours a week but because the business is so flexible, I can work around Aiyana, when she is in bed or at nursery.

Setting up my Razzamataz schools have been an incredible journey. I was riddled with injuries having danced all my life and then I went into being a personal trainer and fitness coach, another career not so kind to the body!

I knew I could not continue with that level of exercise going into my late thirties, which is why I looked into a franchise business. On the first day I opened Razzamataz, I was disappointed because I only had 35 students and other people on my training launched with 80 plus.
I also had a big mountain to climb as my main competitor had opened in my venue in the same week. This is something that was a huge learning curve and it made me work so much harder that consequently six months later the main competition to my Razzamataz school closed down along with two other theatre schools in my area, whereas my Razzamataz was thriving and growing in student numbers.

Over time I've learnt that it's best for me to concentrate on the creative side, which is why I now employ someone to work the database and IT systems. This has allowed me to be more successful and has led to recognition through becoming a finalist in the Mum and Working Franchisee of the Year 2014 Awards. I've also been asked to enter a number of categories in the Start Up Awards as well as being Razzamataz's Brand Ambassador 2013, Most Outstanding School runner up 2013 and Franchisee of the year 2011. The students in my schools have also been successful in gaining professional work, much of it because I have been able to call on my contacts in the industry.
Hayley Limpkin, franchisee owner Razzamataz Medway and Maidstone
Razzamataz Medway was opened in 2010 and Razzamataz Maidstone in 2011. I will renew my contract for Medway in May 2015, which has 220 students and Maidstone has 120 students.
I'm now able to make a good living from my schools, which fit around my family and especially my baby son. But this means the work is very concentrated and on average I work 37 hours and fit that into three days.
I do have a lot of support from a great team I have built around me including an office assistant who works 18 hours per week and my bookkeeper manages all the finance side of the businesses across five hours per week.
I have to be really focused on my days in the office and ensure that both my assistant and bookkeeper are aware of their tasks so that we don't overlap and waste time. I have complete trust in my team and teachers and as a result we achieve some great things.
The journey to have my two successful schools has been immense! I've never done something that is so challenging in testing my skills and in terms of work/home life balance but I feel extremely lucky to do something I love! My students make every hard day in the office worthwhile. They along with my team work tirelessly to build and maintain a culture at our schools based on trust, commitment and support for each other. I work with some fantastic people both in my team and within the Razzamataz network and that is something that is really special.
I've learnt to focus on what matters most, look after your customers and appreciate what they do for you. Don't be frightened to be ambitious even with small budgets and small teams. As a result we have achieved some fantastic accolades, which inspires me to think of what we can achieve next!
These include: Franchisee of the Year 2011 at the EWIF Awards and Best New Business in Medway & Maidstone 2012 at the Medway Business Awards. Within the Razzamataz network we have achieved the Franchise of the Year 2013, Most Outstanding School 2013 and Brand Ambassador of The Year 2012. Our students are also achieving some notable success with winning the National song writing competition for Razzamataz's charity Future Fund as well as students going on to secure professional work and places at performing arts colleges.
Stop press
For a limited time only, Razzamataz is reducing its franchise fee to £7,995 plus VAT from £9,995 plus VAT, plus Razzamataz will waive the management fee for the first term. This is a total saving of around £5,000 and significantly more affordable than many businesses in the franchise performing arts sector. When you consider actual schools can produce a yearly net disposable cash figure of £73,888 this is a fantastic return on investment.
If you are considering running your own business and want the support of a experienced and robust franchise, find out more about the Razzamataz Theatre Schools franchise by clicking below to request your FREE franchise information pack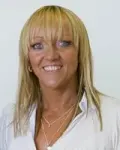 What is a franchise re-sale?
Denise Hutton-Gosney, MD and Founder of Razzamataz Theatre Schools explains why buying an existing franchise can offer you some wonderful advantages.
What

Our Franchisees Say

Buying into a franchise is an excellent way to begin running your own business. You have all the benefits of working for yourself but the added support and proven success of a well established and recognised brand. For a person new to business, it is ideal.Helen Green, Razzamataz Sheffield

I specifically wanted to go for a franchise, and in particular Razzamataz because of the support from Head Office and other Principals. This is a network of theatre school owners so you are in business for yourself but not by yourself.Alison Beveridge, Razzamataz Durham.

The support from Head Office is fantastic and they are always there to listen and to guide you through. You are getting advertising/marketing ideas, contacts and systems provided for you that you may not have if you were to open an independent school.Amy Latchman, Razzamataz Rickmansworth.
Why

Choose Us

Affordable part time performing arts lessons

TWO franchises for the price of ONE!

One of Dragons Den most successful investments!
Related

Franchise Categories
Related

Franchise Types