Redundancy = Cash Rich, Versatile and Highly Employable Men and Women
Despite rumours of a declining redundancy rate, a considerable percentage of UK's middle management may still fall foul of this recession.
In fact CIPD (Chartered Institute of Personnel and Development) latest figures reported this March in HR magazine suggest that 28% of organisations in the UK are in the process of making redundancies in the first quarter.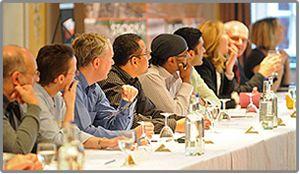 However, if redundancy is casting a shadow over the imminent future of many highly-skilled and versatile people who are currently awaiting their fate there is a positive side to consider. As James Whittle, MD of Aspray expresses
"One of the hardest things about running a franchise company like Aspray is finding appropriate people with the necessary skills and sufficient funds to invest in a business. Personally speaking, this recession, which has forced most UK companies to cut significant costs, or merge or going under, has resulted in a large number of highly skilled, adaptable people making their way to my door.
Although this is not a new phenomenon in the media, there has definitely been an assumption in recent articles that taking a franchise is a predominantly male avenue to explore. However, with the inevitable job losses across the public sector, and over a third of those jobs held by women (compared with just 17% of woman in the private sector) this will provide another band of people who are just what Franchise owner/operators like James are earnestly looking for."
As James continues,
"The type of person that will excel with a business under the brand of Aspray are definitely people-orientated, self-motivated and natural project managers. Men and women alike who have had a successful career in the public sector will undoubtedly have these skills and I would be extremely happy to take them through the process to see if it is something that they would consider."
Aspray, a national insurance claims management and property repair company with over sixty franchises across the UK and Southern Ireland. Its model has earnt utmost respect due to its rigorous policy of selecting diligent project managers who can deal with all members of the public, manage a team of contractors and liaise with Insurance Companies, Broker and Loss Adjusters, all in a day.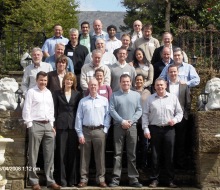 Bernadette Lloyd, one of Aspray's most successful franchisees opted for a change in career after a number of years working for an international IT company, where she managed large multi-global teams.
"I think it was the constant pressure of work and the added stress of working across different time zones which made me re-think my career. I wanted to do something completely different and for myself and within my own time zone! A franchise operation instantly appealed to me as the best option because rather than starting a company from scratch, with all the pressures and risks of the unknown, you buy into an existing business model and basic structure which has been tried and tested.
Having a deep-rooted interest in property I investigated various options within the industry and came across Aspray. I was genuinely impressed with the set up, and at no point did I feel pressured or rushed into handing over my investment. Within a month of agreeing terms I was up and running after initial compulsory training. Rather than being bogged with the daunting task of cold-calling and the feeling of isolation, I was drip fed leads from the central call centre and was given a dedicated page on Aspray's website. Although I am managing my time, my leads and my team of contractors I continue to benefit from the network and regularly attend regional and national franchisee meetings and on-going training sessions where I share concerns, good news and seek advice.
There are very few women in this industry – however, I often think being a female in a predominantly male workforce is an advantage. Coming from the world of IT I am used to working alongside men and managing different personalities and cultures. A large proportion of my work is dealing with residential policy holders, which are often women. I know from experience that there is a sense of relief when I turn up on their doorstep to deal with whatever disaster has occurred in their home. For my own confidence I took preliminary courses in all building restoration disciplines so that I felt confident and knowledgable enough to deal directly with contractors, insurance companies and loss adjusters. Although you don't have to carry out the repair works yourself, I am definitely taken more seriously by my fabulous team of contractors because I can at least speak the same language and appreciate a job well done.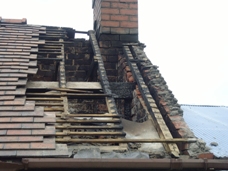 I have great support from the team at Aspray and I earnestly recommend when looking for a franchisor, you should look for someone who is prepared to show you all the highs and lows of the business and answer all your questions. If they seem only interested in getting their hands on your cash, you should walk away".
Nat West's Franchise Development Director, Colin Chadwick, is keen to advise:
"A redundancy payment can be very useful in helping to start up in a franchise business, but it is important that your finances are structured in an appropriate way, not only in terms of having a contingency to fall back on, but also to ensure that any funds are used efficiently for example repaying any credit card debt which maybe attracting a high level of interest.
Currently, you are generally able to borrow more money to open a franchised business than a conventional business. At NatWest, we recognise that franchising is usually a safer way to get into business and we are prepared to consider loans of up to 70% of start-up costs, including working capital for the applicants who are joining a proven franchise system.
Each request of funding is treated on a case by case basis and it is very important that you are able to demonstrate a good understanding of the franchise you are starting up. Also, your business plan must be sensible and well researched with clear indication that the venture will generate sufficient cash and profits to repay any borrowing over a reasonable period of time"
To find out more about Aspray franchise just click below