Alina Gilmutdinova Joined Komnata Quest in 2016
Alina Gilmutdinova owns 4 escape rooms in New York, USA with her husband and two friends.
What is the most memorable moment from launching your first escape room?
We spent three months trying to find a site for our escape rooms. It was quite a complicated task as the requirements for a business to lease a space are very complex in the United States. We did not have half the required documents since we were not residents of the USA. Therefore, we had a quest of our own to solve! When we finally signed the lease, it was a relief and I still remember that day.
What was the wisest decision that you have made when opening your 1st escape room?
The wisest decision we made was to choose a great script for our first escape room. We chose 'Maze of Hakaina' and it was the perfect choice. Our customers were extremely happy with it. 'Maze of Hakaina' has won many national awards, became one of the best escape rooms in the United States, and of course it plays a great role in our development and success. Now when escape room fans and random tourists come to visit New York, 'Maze of Hakaina'is always first on their list of escape rooms to try.
If you would open your 1st escape room now, after you have gotten new skills and knowledge about escape rooms, what would you change in the launching process?
We did everything great with the first escape room. We ordered an equipment set from Komnata Quest, so it was ready when we signed the lease and the set was waiting for installment. We launched the first room quickly – in just 6 weeks, completed all promotional work in advance and the start was really impressive and satisfying to us. However, with our second room, things did not go so smoothly. We decided to make all props ourselves and it took us a lot of time and energy, although it was super fun to create something from scratch! We learnt from our mistake and ordered equipment sets for the third and fourth rooms from Komnata again.
What benefits does Komnata bring to you?
Komnata Quest franchise has a lot to offer. First, we did not have our own product, but we wanted to have our own business. Komnata gave us an awesome entertainment service to offer to our guests. Everything was very well prepared: All scripts, the equipment, different supporting materials like customer service policies, staff recruitment and training instructions. It is a fully packed "template" that you just need to implement to start running your own company, which will bring you money and joy.
What is the most important and valuable thing in the partnership for you?
Without any doubt, it provides access to the experience collected in the network. We can use ideas and solutions from different franchisees. This experience exchange is what makes Komnata Quest network a great partner.
What would you recommend or suggest for future franchisees of Komnata Quest?
First of all, pay close attention to your location. Make it easy for your customers to find you. At the same time it is crucial to strike a balance between this objective and keeping your rental rate modest. Second, open as many escape rooms as you can. In the long term, it will help you to optimize the costs and operate your business in the most efficient way. Third, choose the right escape room script. Take into consideration what your customers will appreciate and be attentive to their requirements. Fourth, to avoid any unnecessary stress in the future, make sure you comply with all state requirements in your country: Fire safety, insurance, filing all necessary documents and getting all necessary permits.
What was your occupation before you joined Komnata?
I was an auditor in one of the Big Four accounting firms. Then I was head of a sales department in the biggest private educational company in the world.
Find out more about franchise opportunities with Komnata Quest by clicking below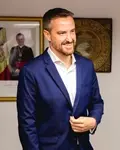 Josep Garrido Joined Komnata Quest in 2018
Josep Garrido owns 3 escape rooms in Andorra with his friends.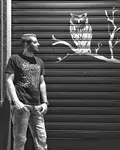 Dmitrii Makienko Joined Komnata Quest in 2016
Dmitrii Makienko owns 3 escape rooms in Barcelona, Spain and 4 escape rooms in Madrid, Spain.
Why

Choose Us

Hi tech escape room props.

Custom escape room design - Equipment sets are tailor made to make sure you are completely immersed within your top escape room experience

Captivating scenarios and stunning escape room design has guaranteed success.
Related

Franchise Categories
Related

Franchise Types