Razzamataz Theatre Schools Franchise
Razzamataz Theatre Schools Franchise Provides Longevity
7th July 2017
Most young performers are told to get a 'back up plan' if it doesn't work out or indeed when they retire. For a dancer, retiring can start anywhere from the age of late twenties so finding a fulfilling career after performing is something that is on the minds of dancers from the outset.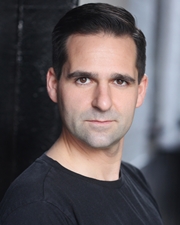 Michael French from London has been a successful performer in many West End shows and has danced with the likes of Elton John, George Michael, Geri Halliwell and Michael Buble.
Michael explains:
"Having worked in musical theatre for 12 years I needed to move on, but I wanted to stay in the same industry which I love."

Without previous business knowledge, Michael turned to the franchise route to provide all the help he needed and he has no regrets:
"I would recommend a franchise business to anyone who is looking into opening a business but has no knowledge of how to do it. The biggest benefit of being part of a franchise is having a helping hand as to how, where, why and when we do things."
Michael launched Razzamataz Barnet in April 2012 and today combines being a theatre school Principal with his own performing and TV work. Michael has recently renewed his franchise agreement for a further five years.
Michael adds:
"Having the flexibility of putting in the hours I want, when I want, has enabled me to continue performing. I'm really happy with the direction the business is heading and my school has grown from strength to strength over the past five years."
As a business, Razzamataz has evolved to keep up with the demands of today's busy parents, which means offering its franchisees more marketing tools and support to enable them to stand out in the competitive market of theatre schools.
Michael explains:
"Over the past five years, I feel that Razzamataz has constantly moved in a positive direction. The company has grown and the day to day running of the business is made easier by implementing the correct tools offered to us."
Although Michael started out with little business experience, he has learnt the skills he needs to succeed along the way as he explains:
"I have learnt so much over the past five years about the day to day running of a small business. Razzamataz has held my hand along the way and now I feel we are ready to grow even bigger."
One of the success stories to come out of Razzamataz Barnet over the last five years is that of student Tamara Smart. Tamara beat hundreds of hopefuls to land a coveted role in a CBBC show, The Worst Witch. Mildred Hubble is the heroine of the story and Tamara plays her best friend Enid Nightshade. The established cast features Clare Higgins from Doctor Who, Raquel Cassidy from Downton Abbey, Butterflies star Wendy Craig and EastEnder Kacey Ainsworth among others.
Michael adds:
"So far my biggest highlight was the success of our extremely talented Tamara Smart. Tamara has not stopped working professionally over the past two years. Hopefully we have some other hidden gems who can go on to fulfil their potential in the professional world too."
Since Razzamataz successfully appeared on BBC's Dragons Den, the theatre school franchise has been able to offer so many more products that franchisees can choose to take advantage of. These include Razz Tots, parent assisted classes for two and three year olds, Razz Parties, an original way to host a party for children and Razz Project Intense a class designed to support students who wish to pursue a professional career within the performing arts.
There has also been strategic industry contacts which has grown Razzamataz's reputation and increased brand awareness. These include partnerships with The Stage newspaper, Universal Studios, First Choice, Eurocamp, Her Majesty's Theatre, Disneyland Paris and the 02.
There are almost 50 part-time Razzamataz schools up and down the UK with Principals coming from a wide range of backgrounds, achieving successful businesses that fit flexibly around their lifestyles.
Being part of a franchise has enabled many people to launch their own successful theatre schools even if they have not got any business background or contacts in the performing arts industry. Razzamataz Principals include teachers, stay at home parents, young graduates and retired performers.
To find out more about franchising with Razzamataz Theatre Schools and discover what it is like to run a part-time theatre school just click below to request your FREE franchise information pack

Razzamataz Theatre Schools Franchise Case Studies