Angela's Swim School Franchise
Angela's Swim School Franchise
Swim School Business Opportunity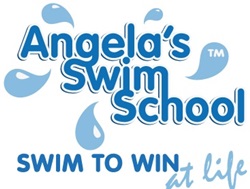 BE PART OF A Swim School Business WHICH
PRODUCES OLYMPIANS!
Angela's Swim School Franchise is one of the fastest growing swimming franchise networks in the South East. This is a swim school with unique teaching methods producing current and future Olympians. 2017 is the year that Angela's Swim School will become a national brand so dive in and join them while you still can!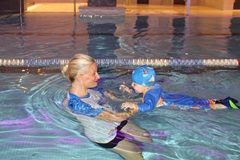 Angela's Swim School was established in 2002 by Angela Wilson, a former team GB swimmer, who competed in the World, European and Commonwealth Games and at her peak was 4th fastest in the world.
Angela's tried and tested teaching methods are now producing Olympians. The franchise network was established in January 2014 and they now have franchises across most of the South East and into Essex and London.
The Angela's Swim School Franchise Opportunity:
Do you want to make a difference to people's health and fitness and ultimately save someone's life? Swimming is a life-saving and life-enhancing skill and is good for health and mobility. It is an activity that everyone, regardless of age or physical ability will benefit from and often the only activity many people can manage.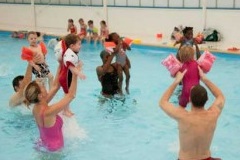 With the recent tragic and mainly preventable deaths from drowning over the summer, parents are realising that it is the most important activity their children should be doing.
Swimming is a life-saving skill that everyone needs to learn, you will never run out of clients. It is also a skill that can never be taught by technology. It will always need the human element.
By joining Angela's Swim School you will be joining an exclusive network where the emphasis is on working together and supporting each other. The Head Office team are always available for advice and support.
The Franchise Package:
The franchise fee is £22,000 + VAT.
As a Angela's Swim School Franchisee you will recieve:
The backing of an established brand
The opportunity to run your own Swim School Business with support
Flexible hours to fit around life's commitments
Business training and support before set up
An exclusive territory and 5 year renewable licence
Swim training of a unique method for you and your lead instructor
Comprehensive lesson plan for all stages
Training in the business model for two people
Dedicated page on their website and an @angelasswimschool email address
Initial marketing materials
A franchise launch
Backing of a provisional member of the BFA
Is a Swim School Business for you?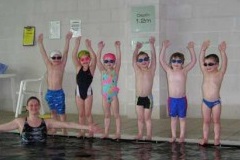 Franchisees are diverse, from competitive swimmers to business people but they all have one thing in common, the desire and passion to succeed.
One of the Angela's Swim School Franchisees won the EWIF New Woman Franchisee of the Year in her second year of trading and continues to achieve 100% renewals each term.
You don't need to be a qualified swimming instructor. Angela's Swim School can arrange for you to train and qualify or you can manage the business and take on someone else to do the teaching.
Angela's Swim School are looking for franchisees who:
Love talking
Are enthusiastic and happy
Want to run their own Swim School Business with support
Want to make a difference to someone's life
Want to make a difference to their life
Have an interest in swimming
Are self-motivated
Have a determination and passion to succeed
Want to enjoy spending time with their own child instead of going back to the 9-5
Want to work in their local area which they will have extensive knowledge of
Find out more about the Angela's Swim School Franchise one of the fastest growing Swim School Business networks. Click the button below now!