Catch-A-Balls Franchise
Catch-A-Balls Franchise
Children's Multi-Sports Business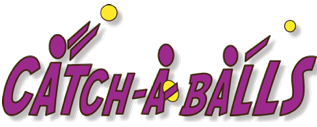 Catch-A-Balls is a family-run friendly business that runs multi-sport classes designed to develop critical movement and ball-handling skills in pre-school children. The classes are suitable for confidently walking toddlers from about 18 months, up to school age.
So why multi-sports for pre-schoolers?
Some of us can remember with dread not being able to catch consistently and the resultant fear school team sports could instil. However, this can be avoided.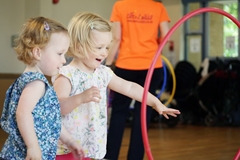 Developing fundamental movement skills is not innate. To achieve a high level of skill in these, children need instruction using appropriate activities, equipment and encouragement with regular practice in a fun environment.
Young children should be guided to ensure these skills are learnt. However, until about the age of 7 years old children struggle to understand the rules, team work and strategy associated with a sport.
So, Catch-A-Balls classes focus on developing movement and balls skills such as rolling, throwing, catching and using bats. The classes focus on developing good ball and racquet skills, using both hands and feet (left & right!) to enable the children to go on and enjoy the sport of their choice.
The Catch-A-Balls Franchise Owner:
As a franchise owner you can offer the following services:
Classes: Catch-A-Balls has established a curriculum for 3 three age groups and limits class sizes to 10 children. This is the only mandatory service you need to offer.
Nursery programmes: With helpers from the nursery you take sessions for up to 20 children. This benefits nurseries by fulfilling their commitment for the Early Years Foundation Stage physical development activities.
Parties: Parties are a fantastic way to enhance the offering to customers but also to market the sessions to potential new clients.
Schools: The curriculum is also suitable to take into schools for Reception, Year 1 and Year 2 of infants' schools. They have taken part in Healthy week and provided sports sessions for schools.
Sale of kit: The Catch-A-Balls kit is available for customers to purchase.
Is a Children's Multi-Sports Business for you?

The Catch-A-Balls Franchise opportunity is suitable for self-motivated individuals who want to run a profitable family friendly business and have an interest in educating young children in the field of sporting activities.
You don't need a sporting or education background or have experience of running a business. You do need to be reasonably active and have the ability to bond with children! This business is ideally suited to parents as the work can be scheduled around school terms, and during school hours.
The Franchise Package:
The Catch-A-Balls Franchise package includes:
Full training

Lesson plans
Catch-A-Balls kit – for yourself and/or for your coaches to run the classes
Website and social media – which is tailored to meet your needs in your area
Help with marketing, advertising, accounts, insurance, policies, venue selection, coach recruitment, bookings system and all the other nuts and bolts of running a business
You will never walk alone! Advice and support would only be a phone call away


The Investment:
An upfront investment is needed to purchase the franchise, get set-up (e.g. kit, venue bookings, insurance), and to commence advertising and marketing. This is normally less than £2,000 before you start earning – it varies depending on how many classes you want to launch with. Then fees from classes go directly to yourself, with commission payable at the end of each term. Once established, the majority of the work is at the start of each term with new registrations.
Find out more about the Catch-A-Balls Franchise, the family-friendly Children's Multi-Sports Business. Click the button below now!