Little Squigglers Franchise
Little Squigglers Franchise
Art, Craft and Messy Play Business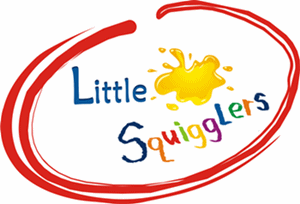 The Little Squigglers Franchise is an Art, Craft and Messy Play Business which provides classes for pre-school age children, birthday parties, after school and holiday clubs. Each week children are immersed in activities based around a familiar theme and often linked with stories and rhymes.
This business provides hands on experiences which gives children the opportunity to explore, question, think, discover and create.
The Little Squigglers Franchise:
Little Squigglers offers a fun, exciting and flexible business opportunity which can fit around your family and lifestyle commitments.
As a franchise owner you will have the opportunity to run the following theme based pre-school classes with lots messy fun including goo, gloop and gunge as well as creating works of art.
Your income stream can also be hugely increased with the following:

Birthday parties
After school clubs
Holiday clubs
Sessions in schools and toddler groups
Events entertainment

The Business Opportunity:

The classes have been tried and tested, the equipment has been sourced, the demand from parents is there and you can start your new Art, Craft and Messy Play Business straight away.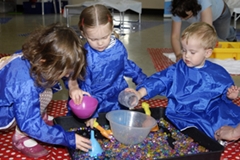 You will be responsible for all that your business entails but you will have the advantage of a passionate franchisor behind you who wants you to succeed as much as you do. So, you are never alone.

When your business works well the results are amazing and the success of an ever expanding national network of Little Squigglers franchisees can only benefit everyone else.
Support And Training:
Little Squigglers will help you to get your Art, Craft and Messy Play Business launched and established and help you turn yourself into a successful franchise owner.

You will be provided with all this and more:

Full training and support on joining the Little Squigglers Franchise

Full marketing plan and set up to get your business off the ground quickly
Class programmes
Equipment
Telephone and email support
Little Squigglers focus on helping you, as a franchise owner, to deliver best quality classes offering fun for both the children who attend the clubs and their parents too. Helping franchise owners be successful financially is of equal importance.
The Franchise Package:
Exclusive rights to operate in your designated territory
Full 4 day training programme at Head Office
A years' worth of resources for pre-school classes
Business planning and tools and projected targets
Marketing launch campaign including literature
Social media training
Operations manual
This is a franchise that is passionate about delivering a full training and support package at the start but also continuing long after your set up has past.
You could be a Little Squigglers Franchise Owner!
If you are:

Passionate about working with children
Creative
Wanting to run your own business but needing a support network
Looking for flexible work/life balance
Looking to have unlimited earning potential
Looking to work in an industry that is growing
The Investment:

The franchise costs £6.995 plus VAT but you will need around another £1,000 for early business costs such as insurance etc.
Find out more about the Little Squigglers Franchise, the fun and rewarding Art, Craft and Messy Play Business. Click the button below now!