Fizz Pop Science Franchise
News
Features
Events
Resales
Fizz Pop Science Franchise
Childrens Workshop and Party Business

This is a great opportunity to combine your love of working with children and your passion for science!
Fizz Pop Science is an award winning business providing science parties, after school clubs, science workshops and scientific shows. This Childrens Workshop and Party Business introduces children to the marvels of science in a fun, highly imaginative and inspiring environment.
There are a wide variety of different science programmes and unique one off science experiences for children. The Fizz Pop Science Franchise offers free shows for schools, after school clubs, and a whole host of more science related events.
About Fizz Pop Science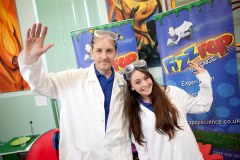 Fizz Pop Science is run by David Reed, an experienced and friendly individual with many years of experience in organising science parties and scientific shows. The company objective is "to make fun and inspiring science affordable and accessible to everyone"
The Fizz Pop Science Franchise are looking for franchisees with an undeniable passion for science and working with children which runs through the whole organisation.
Every science programme offered is continually updated and improved with creative ideas and flair that ensures that Fizz Pop Science continues to lead from the forefront of the science entertainment industry.
The team are mainly scientists, teachers and actors so there is a lot of experience when it comes to making science parties FUN and always ensure the WOW factor every time.
No previous experience is required as full training is given in all aspects of the business.
Fizz Pop Parties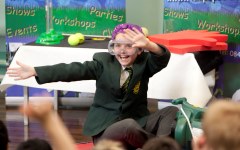 There are a number of themed parties available;
The Sublime Slime Party
The Tasty Fizz Pop Sweet Science and Candy Party
The Ultimate Fizz Pop Hair Raising Party and Detective Party
Science Shows and Events
Fizz Pop Science Shows are high energy and will bring any room to life as audiences are captivated by the Fizz Pop Scientist using an array of captivating science tricks and experiments to help explain the world around us to the children.
These shows are perfect for so many different types of event; school assemblies, community centres, youth groups, corporate events, library promotions, cubs/brownie/ scout groups and so much more.
What a franchisee owner does


As a Fizz Pop Science franchisee you can choose whether you wish to be a sole operator which can generate around £35,000 per year turnover. Or, you can employ staff and train them to deliver whilst you continue to build more customers and increase your turnover of more than £120,000.
You will be given a post coded area(s) with a minimum of 250 primary schools. You will also have dedicated support from Fizz Pop Science who will endeavour to assist and help you as much a possible especially as you grow your business and new questions can arise at any time.
The Benefits:
Credibility and use of the Fizz Pop Science brand and proven business formula
High income potential
Large exclusive territory with between 250 and 300 primary schools
No previous experience required – full training given in all aspects of the business
Complete start up package including training, sales and marketing deliverables and a central website
Initial after school and party kits
Central lead generation via telemarketing (optional)
Central call answering
Assistance with raising finance
Low start up costs
Testimonial: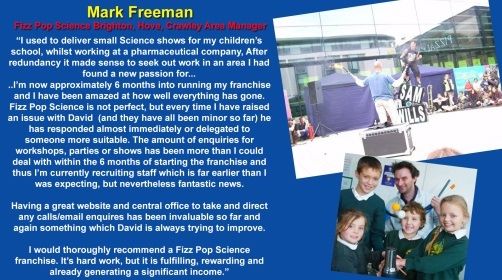 12 Months Buy Back Guarantee
Fizz Pop Science are so confident that your business will be successful that they guarantee to buy back your franchise after 12 months if you are not satisfied.
Find out more about the Fizz Pop Science Franchise, the award winning Childrens Workshop and Party Business. Click the button below now!..