YB12 Coach
News
Features
Events
Videos
Resales
YB12 Coach Business
Coaching Franchise

YB12 Coach is an international seminar, workshop and personal development company. The business started in Australia and has grown steadily into New Zealand, the USA, Canada and South Africa and has now arrived in the UK.
The YB12 Coach Business: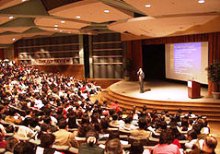 This Coaching Franchise is fast becoming the place to go for trained or aspiring life and business coaches. The reason for that is the psychology based pedigree of YB12 Coach programs and their A-Z support system.
YB12 Coach have a long and successful 23 year history with more than 1,000,000 people having already attended their workshops, seminars or one-on-one coaching sessions.
Did you know that spending on learning and development rose by an average of 12 percent in 2012 - 2013? (Bersin by Deloitte).
The YB12 Coach Business have been studying the corporate training industry for over a decade and it continues to change and evolve. Businesses spend more than $135 billion on training globally and a great deal of this goes into coaching. This is a veritable boom industry and the YB12 Coach Business are looking for professionals to join them.
Personal Development or Corporate YB12 Coach – You Choose
Personal Development:
For people who love personal development and who like the idea of working with people on a one-to-one basis or in small public groups to empower them to win by teaching them their prescribed, psychology based life skills program.
Corporate:
A business-focused opportunity that will place you in front of employee groups in training rooms and board rooms as a dynamic public speaker.
A Real 'Lifestyle' Business
Imagine working from your home office, choosing your own hours and having the potential to earn a full-time income. As a YB12 Coach Business owner you will be presenting productivity-based training programs that deliver businesses the 'Best Year of Their Business Lives'.
At the same time you will be empowering employees to negotiate a life better than they could ever have imagined. What's important is that anyone with the desire, passion and belief to build a YB12 Coach or public speaking career can do that with a YB12 Coaching Franchise. Just choose whether you want to teach individuals or staff members within businesses and corporations and YB12 will show you exactly how to build your coaching business.
Why the YB12 Coach Business is Different
The YB12 Coach Business is different because they do not train you and forget you nor do they charge you high upfront or ongoing fees. YB12 Coach only continue to get paid when you get paid.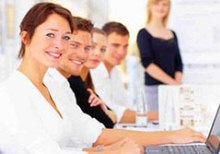 Isn't it great to know that there is a genuine win, win approach to business? Imagine having everything set out for you, a tremendous amount of support and the freedom to focus on what you love to do the most, presenting personal development and business workshops to business groups or individuals.
YB12 Coach are tried, proven and tested and will teach you the formula for success as a Corporate Coach.
The best thing about both of the YB12 Coaching opportunities is this:
They work on a WIN/WIN arrangement. After your initial fee to cover training (£1,950 for Personal Development Coach, £2,950 for Corporate Coach) YB12 don't get paid until you succeed and even then it is based on your results. There are NO high upfront franchise fees, just proven results and a system they are confident will make you a success. The only thing that is ongoing at YB12 is their support.
Here are just a few benefits of becoming a YB12 Coach:
Ongoing support – for as long as you want it. YB12 Coach don't interfere or tell you what to do, but they do teach you their fantastic programme, step-by-step and their clear, simple marketing process for how to get paying clients.
There are four services you could offer to clients, from group seminars, to one-on-one coaching, all with a focus of the client having their best year ever.
Once you are a YB12 coach, you have no ongoing fees to pay - the only time they make money is when you do – that's their highly successful WIN/WIN formula.
There are no high franchise fees - the low initial fee for training (£1,950 for Life Coaches, £2,950 for Corporate Coaches) is your biggest up front cost.
The training is comprises online live webinars, video, audio and printed material - as well as face to face training with your Master Coach. All YB12 Coaches have a UK based Master Coach to help and support them.
There are no 'targets' - you can work as many or as few hours as you like.
Find out more about starting your own YB12 Coach Business, a global Coaching Franchise. Click the button below now!