Property Buyer Franchise
News
Case Studies
Features
Events
Videos
Resales
Property Buyer Franchise
Home Sales Business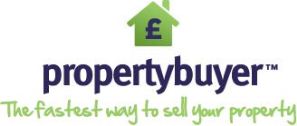 The Property Buyer Franchise are committed to finding homeowners a swift and reliable way to sell their property. They boast a dedicated team of property professionals who offer a hassle free sale. The Property Buyer Franchise buy residential properties in all locations and in any condition. Their targeted advertising campaigns allow them to source motivated vendors across the country and buy properties for 'Below Market Value'.

The Property Buyer Home Sales Business is growing and they need more Property Buyer Franchise owners to help them expand. The owners are all property professionals with a combined experience of 50 years and their very own substantial portfolio of 200 properties. Having dealt with thousands of BMV transactions, there is plenty of support and knowledge to be shared.
Unlike many companies Property Buyer don't make their money by selling franchises. They make money when you do, when you do a deal, this ensures mutual interests are aligned. So it's in their best interests to help you succeed.
As a Property Buyer Franchise owner you will have control of your own territory and carry out home visits within this area. Providing it's available this will be a confined geographical area of your choice. The availability of territories is quite simply on a first come first serve basis.
Your Role as a Property Buyer Franchise Owner
Your role will be to visit properties and carry out home appraisals. Nationwide advertising generates leads for the team at head office. They then convert these in to appointments for you. Acquiring a signed contract from the vendor is all you need to receive payment, regardless if the sale proceeds after that. It will then be dealt with by the Property Buyer head office team right through to completion.

The Property Buyer Franchise will also supply you with everything you need. Most importantly they provide support to help you succeed. Induction and weekly online training, individual mentoring and national conferences are all part of the Franchise experience with this Home Sales Business.
In addition to this, in your Property Buyer Franchise you will have access to bespoke CRM systems, thorough operation and training manual, head office and admin staff. They will even provide you a full set of collateral, marketing materials and templates.
Additional Revenue
All Property Buyer Franchise owners can benefit from additional income streams, such as building their own property portfolio. Property Buyer can help you to create an income producing portfolio with ease .
By using your franchise to build a property portfolio, you will realise immediate equity and receive full support throughout the process. We will help you with:
Finance and legal support through our long term established relationships
Deal with all compliancy matter
Help find tenants and property management
Full project management

As a Home Sales Business owner, you can also act as a broker to property investors introducing them to a wide range of BMV properties. In doing this the franchisee can charge the buyer a finders fee typically from £1.5k – £5k per unit.
Property Buyer will provide you with all the information, exclusive deals and full support to help you make a success of this model.
Property Buyer Franchise Owner Testimonials
"The staff at Property Buyer are very professional and helpful, all the training is relevant and it is fantastic to be associated with a forward thinking company" - Franchisee
"The support we received was invaluable and demonstrated to us that we had chosen well when deciding on a franchise business with Property Buyer" - Franchisee
Property Buyer Franchise Financials
| | | | |
| --- | --- | --- | --- |
| | Year 1 | Year 2 | Year 3 |
| Gross Income | 60k | 80k | 100k |
| Total Overheads | 10k | 15k | 20k |
| Net Profit | 50k | 65k | 80k |
It is important to emphasise that these figures are projections provided for the purpose of illustration and are not intended to be a statement, representation, warranty or guarantee of individual franchisee earnings.
It is essential that (prior to entering into the franchise) you satisfy yourself of the value of the investment you intend to make in terms of both time and money.
If you are passionate about property and would like to get your future on the move, then enquire about a Property Buyer Franchise, a leading UK Home Sales Business, using the button below to request a FREE Full Information Pack, now!