Viper Franchise
Viper Marketing Franchise
Communication Business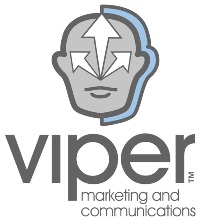 The Viper Marketing Franchise helps clients to communicate more effectively with their customers both to increase profitability and to maintain their customers' loyalty
The Viper Marketing Franchise is a Communication Business. They have enjoyed eight years of steady growth through using proven techniques, administration and business development processes. With a web-based support system franchise owners can work anywhere, at any time as they build a profitable business.
What Viper Marketing Franchise Owners Do: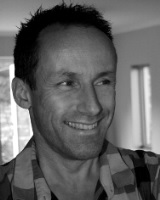 No two days are the same in a Viper Marketing Franchise. Focusing on clients in sectors as diverse as county councils to law firms, rock bands to building societies, franchise owners use their unique suite of marketing services to take clients step by step from problem to solution.
Franchise owners help clients develop strategic marketing plans and take them right through to launching new websites and tactical marketing campaigns. As a franchise owner, you will always have the back-up from a team who have been there before, whenever you need it.
The Viper Marketing Franchise Package:
Viper Marketing will customise each franchise owner's' initial training in marketing, digital communications, social media and its products and services. Franchise owners benefit from a full web-based support system and administration, as well as initial 'hand holding' when meeting new clients if required.
Viper Marketing offer ongoing coaching and mentoring to help you develop a profitable Communication Business, in partnership, and will ensure that your business is up and running from day one.
The Viper Marketing Franchise are creating a network of like-minded franchise owners around the UK, passionate about running a profitable business at the same time as providing excellent client service. The sharing of case studies, innovation and ideas across the network through quarterly meetings and their day-to-day intranet is at the heart of a 'one big family' ethos.
Is A Viper Marketing Franchise For You?
Viper Marketing require you to have a level of business or commercial experience, with or without marketing and digital communications knowledge.
Importantly franchise owners will have a passion for innovation, creativity, learning new skills and for consistently putting the customer first. Each franchise owner brings a unique mix of skills and expertise and Viper shares this experience across its network.
To find out more about a Viper Marketing Franchise, the successful Communication Business, click the button below now!..