Jasper's Catering Franchise
News
Features
Events
Resales
Jasper's Franchise
Catering Management Business

Ambitious food lovers wanted for a one-of-a-kind business opportunity.
The Jasper's Franchise is a successful Catering Management Business. They have built the most forward thinking food business out there - a business model that is proactive and dynamic, delivering products to the customer when the customer wants them.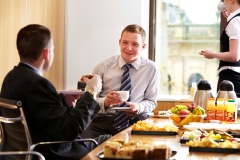 Nobody in their market place can compete with their range of products and services.
Jasper's are not part of the saturated fast food world that requires half a million pounds worth of investment to leave you static in expensive retail outlets with a limited offering.
Jasper's service business customers so no late night drunks, no crazy weekend working and no huge high street rent or rates.
It means high value, repeat orders from leading companies in the UK such as Lloyds TSB, the NHS, as well as charities and independent businesses. With a minimum of 13,000 prospective customers in your territory, your services are always going to be in demand.
Why is this industry so popular? Because everyone needs to eat!
This is a chance for you to build an exciting, profitable and resilient business in the food industry. If you want to be your own boss but have the support of a proven franchise network then a Jasper's Catering franchise could be for you.
What is the Jasper's Franchise Opportunity?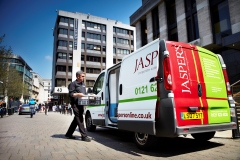 Jasper's is a real business opportunity for ambitious people who love the excitement of delivering first class customer service and high quality food. The biggest problem you'll have is coping with the amount of business that comes your way!
Jasper's is a catering franchise aimed predominantly at businesses and their employees that require food for meetings, lunches and events.
You will have fully trained production staff to help them produce a range of different foods, including hot and cold buffets, individual lunches and fruit boxes.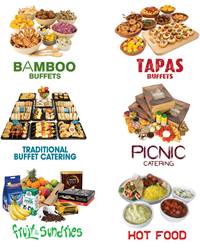 The food is prepared in your own commercial catering unit, located within your exclusively mapped out territory that contains at least 13,000 businesses.
Deliveries are made by your driver in a Jasper's branded refrigerated van, where you can ensure all food stays "just made" fresh until it's ready to be enjoyed by your customers
The market potential is vast, with sandwiches alone in this industry worth £2.8billion a year. Jasper's is a real business opportunity for ambitious people who love the excitement of a owning a first class customer service and quality food franchise.
Businesses, their customers, prospects and staff ALL need to eat and drink! With a minimum of 13,000 businesses in each franchise's exclusive area, there is enormous demand for your services.
Your earnings are totally down to you. This is a serious business that requires dedication and passion, but the earning limitations are only really down to your limitations.
The benefits of a Jasper's Franchise:
Access to six revenue streams in a resilient marketplace
100 Prospect meetings in the first 6 weeks, worth over £10,000 per week in turnover
The sales team on the ground assisting you from day one
A minimum of £3,000k a week turnover within the first 8 weeks of opening
A minimum of 4 appointments with potential new customers every week for the first 12 months
You won't pay any Management Service Fee for the first six months
Full opening stock
Full training and continuous step by step guidance from the start
Unlike a retail franchise, you aren't reliant on passing trade - Jasper's predominantly supplies corporate clients
No high street rents and rates as we operate from commercial premises
An award winning Business Management System to manage your franchise
Social media platforms built and managed for you (including content production)
Nobody in our marketplace can compete with their range of products and services
Their systems and processes are there to make it easy for you and guarantee results. Everything from invoices to production and customer retention is automated.
How much does a Jasper's Catering business cost?
The Jasper's Franchise fee is £29,997 + VAT (£35,996). You will also need to invest £62,417 + VAT for the complete fit-out of your commercial kitchen plus £25,000 working capital if required. (This amount varies depending on your own needs).
The Jasper's team will support you all the way: mapping out your exclusive territory, helping you to find the premises for your commercial kitchen, identifying £1,000,000 worth of customers for you in your first year, providing the systems and processes you will use to manage your business, and providing full training and marketing support as you progress in your journey as a Jasper's Catering business owner.
Is a Jasper's Catering Management Business for you?
This opportunity isn't for part timers. Jasper's are a serious business and you will need to commit to it fully to succeed.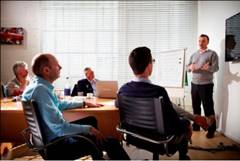 As a franchise owner you will benefit from all our support, systems, processes, branding, marketing and product development, as well as being part of their award winning network.
Jasper's are looking for hard working, ambitious, positive, passionate people to expand their network.
If this sounds like you then you could be just what they are looking for!
Find out more about the Jasper's Franchise, the lucrative Catering Management Business. Click the button below now!