Tatty Bumpkin Franchise
Tatty Bumpkin Franchise
Children's Yoga Business

About the Tatty Bumpkin Franchise:

Tatty Bumpkin specialises in a flexible business for anyone looking to improve their work-life balance, but also have a fun and creative job.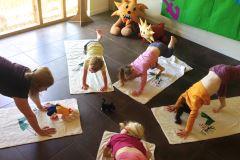 It is an ethical franchise, and they take great pride in their work ethic and the way they like to treat their suppliers, franchisees, families and anyone associated with them.
Tatty Bumpkin offers yoga-inspired fun classes to encourage movement and enhance development for children aged 0 to 7 years. You, and/or your teachers would teach baby and children's classes in nurseries, children's centres', primary schools, after-school clubs, parties, holiday clubs, private classes, festivals… the list is endless!
Award winning activity classes:
Based on yoga and developed by music educationalists, paediatric physiotherapists and experienced yoga teachers, Tatty Bumpkin's yoga-inspired activity classes are loved for their innovative approach to childhood development and parents are often surprised to rediscover their own inner child! The classes are bendy, giggly, clever and strong.
Bendy – inspired by yoga
Giggly – creative through Tatty Bumpkin's own stories and music
Clever – aligned to the early years curriculum
Strong – help develop inner strength too with mindfulness and relaxation

The benefits: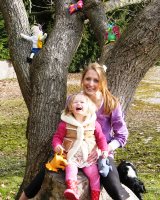 Designed to be flexible and make the transition a bit easier for mum's returning to work, the Tatty Bumpkin Franchise was awarded an UnLtd Social Enterprise award for its socially responsible business model. Tatty Bumpkin works to give women the opportunity to have a rewarding, lucrative and family friendly career.
You have the freedom to work to your own schedule while being part of an award winning ethical business.
The unique dual-income is generated through the fun yoga-inspired children's activity class as well as through sales of Tatty Bumpkin's fairly traded class associated materials.
As a franchise owner you will also benefit from:
A dynamic, forward-thinking ethical company

Classes aligned with the Early Years Foundation Stage (early years standards for babies and children aged 0-5 years)

A programme developed by educationalists, health professionals and qualified yoga teachers

Intensive business and teacher training, along with comprehensive ongoing support from a knowledgeable, proactive team

Baby and Tatty Bumpkin which gives a broad business reach


Is a Tatty Bumpkin Franchise for you?
Tatty Bumpkin are looking for people with drive and ambition to develop their own profitable Children's Yoga Business within their local area. The characteristics of successful franchise owners include:
Enjoy challenges, are sociable and want to enjoy their career

Self-motivated, well organized and can manage their time effectively

Hard working and ambitious but with the desire to create a better work/life balance

A minimum of 20-30 hours a week is required

Self-motivated, well organised and can manage their time effectively
Tatty Bumpkin Franchise Owner Testimonials


"I was very excited to find that the Franchise in my area was available, Tatty Bumpkin brings specially written music, yoga inspired movement and magical story-telling together and makes it fun for the children (and parents/carers!) whilst developing key senses. The quality of the product and the support received from Head Office is amazing, and I can't wait to introduce Tatty to the area" Wendy Eynon – Essex South East

"I can't believe no-one is running Tatty Bumpkin in Scotland yet. The sessions are well thought out and have real depth. It works so well with key aspects of the Curriculum for Excellence. The children, nursery staff, parents and I have all really enjoyed the sessions I have run so far and I feel so lucky that I get to do this as my job from now on!" Julie Bowers – Nottingham East

'I am really excited about helping create bendy giggly clever and strong children in Nottingham. The opportunity to meet other franchisees has been brilliant! The support, encouragement, exchange of ideas and inspiration means I just can't wait to get going." Andrea Warner – Cheltenham
"I am passionate about Yoga, love kids and have always dreamed of running my own business so when I discovered Tatty Bumpkin I couldn't quite believe how perfect it looked for me! I quickly attended a Discovery Day and fell in love with the product and ethos of the company. Every step of this journey so far has left me keen to get started and thoroughly inspired. The dedication, enthusiasm and support of Head Office and the other franchisees is fantastic and has really made the transition into franchising easy".

To find out more about the Tatty Bumpkin Franchise, the leading Children's Yoga Business, request a FREE Information Pack by simply clicking below!..