SureCare Franchise
SureCare Franchise
Professional Care Business

A SureCare Franchise is an ideal opportunity for anyone looking to invest in a business that offers excellent financial rewards and a wealth of personal satisfaction. SureCare is owned by experienced care entrepreneur Gary Farrer, the company's Managing Director.
Working in partnership with SureCare clients, their carers and supporting health and social agencies, SureCare offers a person-centered service that encourages independence and self-respect.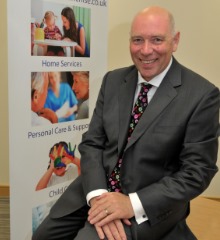 SureCare MD Gary Farrer
Care is one of the fastest growing market sectors. SureCare is driven to provide the best quality care for all the family. They provide:
Personal Care and Support
Home Services
Childcare Services
Respite and Holiday Care
Giving you multiple revenue streams and every opportunity to succeed.

As a SureCare Professional Care business owner, you would establish and manage your SureCare Franchise operation in a protected operational territory. You would be responsible for the day-to-day management of the business, ensuring business growth whilst maintaining the high quality of the service.
Working as a registered provider of social care you would be responsible for the delivery of care and support services that comply with regulatory standards and endorse SureCare's own strong principles.
Is a Professional Care Business for you?
Trading as a nationally recognised company, you would be able to call on the years of experience and knowledge offered by the SureCare Franchise team, and enjoy full access to corporate trademarks and an established brand identity.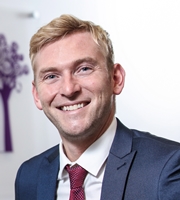 Josh Farrer,
Franchise Recruitment
Manager

The SureCare Professional Care Business gives full guidance to all their franchisees during a comprehensive induction programme, as well as ongoing training and support and proven systems.
A SureCare Franchise Business Development Manager would advise you on every aspect of running your Professional Care Business, from the word go, with the added assurance of regular review visits, where you can talk through current issues and plan future strategies. With their help, you'd have the confidence to plan and realise your future as a provider of the highest quality care.
SureCare want you to be completely happy with your decision to join them and will encourage you to research the market and draw your own conclusions about the SureCare franchise offer. It's that straightforward.
There are a number of SureCare franchise opportunities available and the opportunity to access funding packages for the right candidates.
The cost of a SureCare Professional Care Business starts at £36,000 plus VAT. Beyond this initial outlay you will need considerable working capital to establish the business and time to invest in its foundation.
Find out more about the SureCare Franchise, a leading Professional Care Business. Click the button below now!