Talking Tots Franchise
Talking Tots Franchise
Children's Social Skills Business
Come and Join the Talking Tots Team!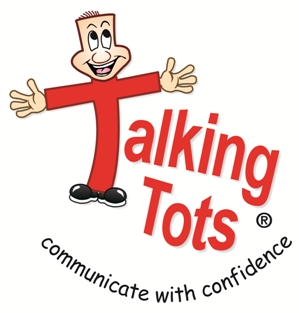 Are you looking for a new professional challenge?

Would you like to be your own boss and work around your family and other commitments?

Can you inspire and entertain a group of toddlers?
Yes? Then running your own Talking Tots Franchise could be the answer.
Owning a Talking Tots Franchise means you can enjoy the freedom and flexibility of running your own Children's Social Skills Business while having the support of a strong, recognised brand every step of the way.
Talking Tots Franchise: Background
Talking Tots was created in 2005 by Tracey Park and Lisa Houghton. As highly experienced paediatric speech and language therapists, Tracey and Lisa saw first hand how many young children struggle to communicate with confidence – and set about creating a unique programme that helps all children aged 12 months – 5 years to develop vital communication skills such as:
self esteem & social confidence
great listening & attention
turn-taking & sharing skills
confident communication
imagination & story telling
pre-literacy skills
Today, the Talking Tots Franchise is a thriving national business, and the fastest growing preschool activity franchise. All the Talking Tots Children's Social Skills Business classes are a unique blend of games, rhymes and activities, carefully designed to entertain and engage young children.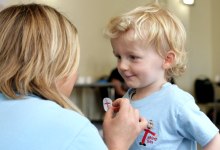 Working with Talking Tots as a Talking Tots Franchise owner means you'll be offering parents something entirely new.
The Talking Tots Franchise are the only Children's Social Skills Business focusing exclusively on communication and social confidence – probably the most important skills children ever learn!

Is a Talking Tots Children's Social Skills Business for you?
To become a Talking Tots Franchise owner, you don't need any formal qualifications, but you DO need the drive and passion to run a fast-growing Children's Social Skills Business.
Most importantly, you'll need lots of energy, a positive, enthusiastic outlook and first-rate interpersonal and leadership skills. Ideally, you'll also have had experience of working with young children, either as a parent or in a professional capacity.
A Talking Tots Franchise offers:
Some of the best training in the franchise sector, covering EVERY step of starting and running your new Children's Social Skills Business
Flexible hours and low start-up costs
Exclusive, generous Talking Tots Franchise territories in all areas of the UK
All the props, materials and plans you need to start running classes
National advertising and PR plus ongoing support with local marketing
Friendly support through the Talking Tots Franchise secure online franchisee forum
Your own 'mini' website within the Talking Tots website
A comprehensive package of business materials including administration software
Fast, professional support when you need it
Talking Tots Franchise: The Next Steps:
When you get in touch with Talking Tots, you're taking the first steps on an exciting journey.
Talking Tots will begin by sending you the Talking Tots Franchise prospectus, which outlines the Talking Tots Children's Social Skills Business opportunity, including details of classes, potential earnings and a guide to what is included in the Talking Tots Franchise package. Click the button below to submit your enquiry to receive your FREE Talking Tots Franchise prospectus.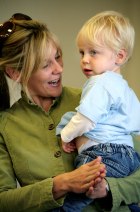 They will then invite you to come and see Talking Tots in action, and to meet with the Talking Tots Franchise founders, who can answer all your questions about Talking Tots and franchising.
Should you decide to purchase a Talking Tots Franchise, you'll be given comprehensive training before launching your classes, with ongoing guidance and regular top-up training as your business grows. At every step of the way, Talking Tots will be on hand to provide professional support and advice on every aspect of running a Children's Social Skills Business.
Talking Tot's competitively priced franchise fee is currently £8,400 including VAT. Potential Talking Tots Franchise owners will require additional funds for start-up costs.

To find out more information about the Talking Tots Franchise, the leading Children's Social Skills Business, simply click the button below to request your FREE Franchise Information Pack, now...