Oscar Pet Foods Franchise
OSCAR Franchise
Pet Food Home Delivery Business

OSCAR is a nationwide pet food home delivery business which has been manufacturing a range of quality pet food since 1990. The first franchise was established in 1993 and the franchise has continued with overwhelming success in 2015.
The OSCAR Franchise Opportunity:

This is a home-based business with a proven system offering a strong business opportunity in a growth and sustainable market.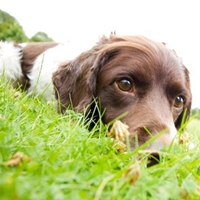 OSCAR recognise that gaining new customers can be a very anxious time for any business.
They have put together an exciting, carefully designed package of additional marketing support worth over £1,000 to help build local awareness in the early months of business development.
Everything on offer will be instrumental in raising the OSCAR profile throughout the area and at local shows and events; ensuring that those delivering the personal service and extremely high quality range of products have more confidence whilst embarking on their new career path.

The benefits of an OSCAR Pet Food Home Delivery Business:
With your own exclusive area, you will be delivering a range of tasty, highly nutritious and competitively priced pet food direct to your customer's door.
OSCAR recognise the need to keep abreast of the industry and as such ensure that their foods are not only extremely palatable, they also contain the best possible ingredients and vitamins to maintain good health and wellbeing.

OSCAR'S 100% honest label policy enables your customers to see, at a glance, exactly what they are feeding their pets, providing reassurance and confidence in the ingredients and the product.
To enhance sales they have an extensive range of pet accessories that includes treats, healthcare, toys etc.
Advice from experts in nutrition and behaviour, with veterinary backup, enables you to provide a very personal and professional complete pet care service.
Loyal customers appreciate the benefits and ensure repeat business, along with recommendations and referrals to their family and friends.

Launch Programme
OSCAR realise that starting a new business can be daunting and it's important that you get off to the best possible start.
The initial launch package has been carefully designed to cover all the elements that are required in your first year of trading, giving you confidence to succeed.
The investment required for an OSCAR franchise is £14,995 plus VAT.
Comprehensive training both in-house and field training
PR and marketing workshop
Customer acquisition
Ongoing support
Exclusive territory
Marketing material and equipment
Micro-chipping course
A formal nutrition qualification that is recognised by the Office of Qualifications and Examinations Regulation (Ofqual)
Initial starter stock
Bespoke customer management system
Additional for start up businesses in 2016 :
During the first year, start-up/greenfield businesses will not only be given quarterly, seasonal themed promotional materials consisting of posters, leaflets and point of sale, but also show equipment ranging from banners, tiered tables and product baskets to leaflet dispensers.
And, as per the OSCAR motto, much, much more: the inclusion of an integral van racking system to display products professionally rounds off a financially rewarding opportunity.
With an OSCAR franchise you are dealing with approachable people - they remain honest, open and transparent.
Find out more about the OSCAR Franchise, the leading Pet Food Home Delivery Business. Click the button below now!