Antal
Antal Franchise
Executive Recruitment Business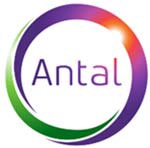 Why choose the Antal Franchise?
Because of their unrivalled success story! Founded in the UK in 1992, Antal now have more than 120 offices in more than 30 countries.
They are one of the world's largest and most successful privately owned international recruitment companies.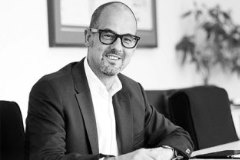 The brand is globally recognised, and has been listed in the UK's Virgin Atlantic/Sunday Times 'Fast Track 100 Award' for four consecutive years.
The Chairman and Founder Tony Goodwin achieved the Ernst & Young Entrepreneur of the Year Award for 2010 and has also received the Entrepreneur of the Year 2014 Award from London Loves Excellence.
Why go into the Executive Recruitment Business?
This is a multi-billion Euro industry, the demand for executive recruitment services has never been greater!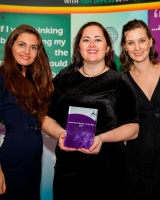 Doug Bugie, Antal International Network President, says "The recruitment industry now tops the list of the world's most active business sectors, giving us confidence in this highly profitable industry.
As the downturn has ended the growing war for talent that has already broken out it is likely to become fiercer over the following months, as businesses look to hire people who will enable them to secure best advantage in improving markets."
The Antal Global Snapshot (the highly quoted quarterly labour market survey) reported that not only have recruitment levels in the UK increased since the beginning of the year, they are now the highest amongst the larger economies in Western Europe.
There has never been a better time to get involved in this lucrative industry.
The benefits:
Antal Franchise owners operate at the mid-to-senior level of employment:
Enjoying significant profitability and life style choices
Enhancing the lives of their candidates by finding them great jobs
Helping companies go from good to great by finding them the best people
Placing business professionals earning the equivalent of between £40,000 and £150,000+ per annum
Charging client fees of up to 33% of the candidate's first year's salary
Invoicing professional fees the equivalent of £12,000 to £35,000 per placement
Running low cost, high return professional recruitment businesses
Operating as industry leading experts
Meeting their aspirations; which range from those seeking a flexible lifestyle but profitable lifestyle, to those building a business with capital asset
Why Franchise with Antal?
Franchise owners are able to capitalise on Antal's 24 years of experience in running profitable recruitment businesses. Antal help their franchisees gain success by giving them:
1. First Class Training & Support
The Franchise Support team is made up of recruitment industry leaders with years of global recruitment experience
In depth induction training geared to help you generate revenue fast
Comprehensive follow-on training and support
Training is delivered face-to-face and through downloadable modules through the intranet, conference calls and video conferencing
2. A Leading Global Brand – Recognised Across Five Continents
The 'Antal International' global recruitment brand is synonymous with quality recruitment at the mid to senior professional level
The 'Antal Global Snapshot' reports and predicts global labour market trends and is regularly quoted by leading global business and economic press, management consultancy firms, leading broadsheets such as the Financial and Sunday Times and TV stations such as CNBC and the BBC
3. A Business Sharing Network
Access to more than 50,000 records of clients they have done business with
Platforms for sharing business with owners worldwide; regular conference calls, global meetings, regional forums
Franchise owners regularly add an average of 25% to their revenue through sharing clients, candidates and fees
Network daily with franchise owners who are all business professionals like you with great backgrounds
Access to a 60,000 strong database of actual placements listed by sector, discipline and country, to highlight Antal's track record globally you can tie into and greatly benefit from this
Why You?
Franchisees are carefully selected and have the backgrounds, ability, intellectual desire and drive to build an executive recruitment franchise business. Often business professionals with a highly credible background, they are using their accumulated business acumen to make money in this highly profitable industry.
If you want to find more about joining the Antal Franchise and the network of high achieving professionals, and reap the intellectual and financial benefits of your own Executive Recruitment Business then click the button below now!