CENTURY 21 Franchise
Another Successful CENTURY 21 Franchise Owners Conference
20th June 2017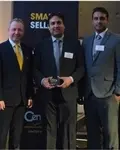 CENTURY 21 have celebrated a successful day where 60 of their franchisees came together for the annual owners conference, hosted at London's Millbank Media Centre on 1st March 2017. Each year the event gets better and better, with engaging and exciting presentations from industry experts.
The focus was on 'Blowing Our Customer's Socks Off', with the day featuring six sessions presented by various senior members of the SDL Group's network as well as a motivational talk from Chris Summers, Business Development Manager at CENTURY 21 UK.
The day finished with an awards ceremony to recognise all of the hardworking franchisees in the CENTURY 21 UK team, awards included; Newcomer of the Year, Special Recognition of the Year and Associate of the Year.
CENTURY 21 also presented three Centurion Awards, which are the most prestigious sales award available, to high individual achievers and high achieving offices.
Lesley Sharkey, Director of Agency Operations said:
"This was a brilliant day and it is great to see all of our franchisees together in one room and for them to learn more about the company. I also want to congratulate all of our franchisees who won an award, each of them truly deserve it and I can't wait to see what they have planned for the future."
Winners 2016:
Newcomer of the Year: Barking
SDL Referral Partner of the Year: Liverpool
Special Recognition Award: Islington
Associate of the Year: Sidrah Ikram, Hounslow
Centurions 2016:
CENTURY 21 Sophia Elena: Elena Dimova
CENTURY 21 Liverpool South: Dan Pennington
CENTURY 21 Gibraltar: Luisandro Moreno
Find out more about the CENTURY 21 franchise by clicking below to request your FREE franchise information pack

CENTURY 21 Franchise News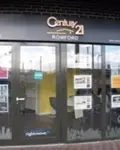 CENTURY 21 Have A Presence In Romford
27th June 2017
The new CENTURY 21 Romford office will specifically cover the areas of Romford, Hornchurch and Rainham.
CENTURY 21 UK Launch New Office In Slough
13th June 2017
CENTURY 21 are pleased to welcome Slough to their ever growing network in the UK.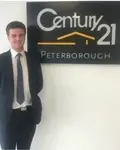 Rhys Mayers Is CENTURY 21 UK's Youngest Franchisee
6th June 2017
Rhys Mayers, aged 20, is the youngest franchisee within the CENTURY 21 group.