PetStay Franchise
PetStay Launch New Website
26th June 2017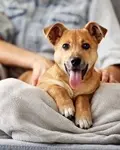 PetStay have launched its NEW sparkling website.
Carole Davy the Managing Director said:
"After many months of meetings, creative thinking and ideas flying around we are happy to announce the launch of our new website. We wanted to make sure we designed it with our customers in mind who are all dog lovers.
We are putting our message across with a new clear & bright updated website which is simple to read and can be easily navigated around.
PetStay as a leading home dog boarding company and we are always looking at how we can improve our presence and with the new website we feel we have achieved this."
Find out more about opportunities with the PetStay franchise by clicking below to request your FREE franchise information pack

PetStay Franchise News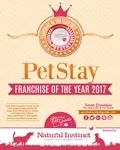 Industry Award for PetStay
10th March 2017
PetStay are very proud to have won The Good Vet and Pet Guide Franchise of the Year award.