Avanti Tax Accountants Franchise
Avanti Encourages New Businesses to Give Back to their Community
18th November 2016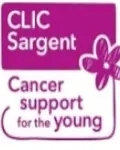 Businesses belonging to the prominent networking group, Avanti are celebrating raising a grand total of £17,000 in the last three years for CLIC Sargent.
This staggering amount has been raised through various fundraising activities from raffles to dog shows and from mud challenges to wearing wigs throughout the month of May.
Avanti Tax Accountants is a family run firm established in 1999 of qualified practising accountants & tax advisers which has recently launched a franchise opportunity offering qualified accountants the chance to run their own business with a unique support system in place.
In addition to operating as a distinctive, highly-recognised and already established brand, franchisees will benefit from Avanti's proven model of success, along with bespoke accounting systems, marketing support, training, ongoing business support and development.
Managing Director of The Avanti Group (UK) Ltd, a Future50 firm, Victoria Sharp said:
"We are really proud to be associated with CLIC Sargent and believe it is really important for businesses to engage in fundraising because it makes such a difference to the community."
Each new franchisee will be supported to develop their own business networking group with corporate social responsibility at its heart. Victoria adds:
"We would encourage all our new Avanti franchisees to support a charity which is important to them: we really know the difference businesses can make to causes which desperately need support"
Fundraising Manager at CLIC Sargent, Daisy Turner says:
"We are so grateful to have the support of these amazing local businesses that are making a real difference to the lives of families coping with childhood cancer."
With the success of fundraising for CLIC Sargent, Avanti want to help more charities, so from 2017 each Avanti Networking group will support a different charity chosen by the members.
Daisy Turner says:
"We are very pleased that CLIC Sargent will continue to be supported by Avanti in their Bury St Edmunds group. I would strongly suggest other charities consider joining Avanti's other groups and be able to benefit from the generosity of the members.
We are incredibly grateful for the support we have received from Avanti and its members. In 2015 CLIC Sargent was able to provide over £12,000 in grants to children and young people with cancer living in Suffolk which is why the support of businesses like Avanti is so important."
For more details of Avanti's franchise opportunity click below to request your FREE franchise information pack

Avanti Tax Accountants Franchise News