art-K Franchise
Have you ever wondered how to make a living from Art?
6th October 2016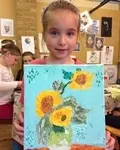 Have you ever wondered how to make a living from Art? You already know that Franchising can give you the independence you want, and now art-K, a children's art club franchise, brings you the opportunity to do something you love - working with both children and art!

art-K has a proven business plan and is priced at only £10,000 + VAT! With a possible net annual profit of £60 k+ why wouldn't you take on this opportunity?
Children at art-K stay for years
Although marketing takes time, the average time a child spends at art-K is 4 years translates to around £1,900 per child. This shows the recurring revenue that is generated from a single child and after recruiting just 5 children, you are already making money for yourself!
art-K offer extensive training
art-K offer extensive training on all the projects and they also have videos for the harder projects they run. art-K have tons of experience in starting up the art club to pass onto you, whether its about raising funds or deciding on a location for your new career.
On top of this they are available whenever you have questions whether about the projects or about the general running of the club. art-K are there to support you every step of the way, so don't hesitate to ask them any question you have- they are there to help!
art-K are unique!
art-K is unique as they run a continuous developmental programme with age-based projects. If a child shows that they are functioning at a level higher than their age art-K can show you how to increase the difficulty. The projects cover a wide range of media. For example acrylic, oil, watercolour, inks, canvas, clay, papier mache to name a few! The art the children produce is amazing and it's wonderful to see them so proud to take home their work.
The children aren't separated based on age so art-K is a safe, non-competitive environment. The younger children have the opportunity to see the work the older children do and gain inspiration for the future.
As an art-K franchisee, you have the control over your work/life balance
The sessions can be run during the morning with home-schooled children, after school, in the evening or at the weekend. The sessions run for an hour and a half with a break in the middle. This flexibility allows you to have the work/life balance you want.
art-K work with you to find the best area for you
art-K want you to succeed as much as you do! They have done extensive research so that they are in a position to help you find the best area to set up your art-K club. Your target area will contain 13000 children of the target age and your art club only needs to attract 1% of these children to provide a regular income.
There's flexibility where you set up art-K
You can base art-K at home, in a retail unit, in a school or even in a log cabin in your garden! The possibilities are endless and wherever you decide to set up art-K will provide you with canvasses of other children's work so that it feels like an art club straight away!
98% of children at art-K take art GCSE
art-K's own art assistants and parents are amongst the first applicants to become franchisees - a ringing endorsement from people who know them the best.
Testimonials
Laura, who sends her children to art-K, says:
"I have an art background myself so it was really important for me to find extra art lessons. My girls have just loved the art classes enjoying everything from collage, drawing, painting and decoupage. The projects they have worked on have been so creative I wish I'd have had the opportunity at such an early age to explore so many mediums. I would highly recommend Kathryn's classes to anyone."
Lydia says:
"I started art-K club when I was 7 years old and I continued until I was 16. I then became an art assistant which I really enjoy and look forward to each week. art-K club as brilliant at helping me develop my artistic skills. I was given the opportunity to complete a variety of projects from canvas painting to papier mache sculptures to wire mirrors and many more. I was always provided with exciting new ideas to help me with my GCSE projects."
Contact art-K now to take your first step to a rewarding career! Click below to request your FREE franchise information pack

art-K Franchise News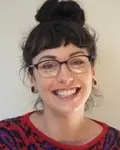 Two art-K Franchisees Preparing to Launch in January 2017
3rd November 2016
art-K announces the expansion of their art club franchise network in Tadworth and Ewell.