Equitimax Insiders Circle Franchise
Equitimax Insiders Circle workshop in the North East was a great success
20th May 2016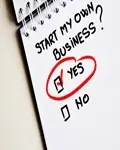 The Equitimax Insiders Circle franchise, run by Steve Carter, based in the North East of England, announced its recent live workshop was well attended with local business people and some local celebrities.
The workshop was an exciting live presentation of the Equitimax Insiders Circle programme, which was used as an introduction to the programme aimed at local individuals and companies.

Steve Carter, Equitimax Insiders Circle Franchisee, stated:
"I was really impressed with the quality of the presentation and more so the feedback and reaction we received post event".
Steve also reiterated that:
"When people are seen to hang around after an event like this and everyone is asking questions and discussing future opportunities, regarding both signups and even alternative distribution deals, you know you are onto a winner".
Steve noted that the opportunity to get involved with a reputable education company had ticked many of his boxes and been the prime reason for his original interest in the franchise. Steve stated that the fact the company provides a proven lead generation programme as part of the business, meant he could focus on developing his skills and not worry about where his customers were coming from.
Steve said:
"I could start marketing straight away, and the systems and training were fantastic".
Steve said he was now speaking to people from all over the country, as the marketing programme has delivered leads steadily, and as most are well qualified and have an interest in finding out more about our business, it makes life easy.
Steve said as he had based himself in the North East, as that is where he is from, yet the success of the national marketing programme, has allowed him to start developing B2B and secondary marketing channels locally, whilst leads are coming in from the marketing funnel from all over the UK and even Europe.
Steve liked the fact that all he needs to focus on now is the conversion of the leads and prospects the marketing programme supplies and as his confidence has grown, he has recently received his Approved Training Qualification, so he can now deliver the education content personally to his customers.
About Equitimax
Equitimax Insiders Circle is a unique education franchise, that offers enthusiastic people the opportunity to market and sell a unique training programme, teaching others how to develop skills that will assist them to create future wealth.
The courses are accredited by the CPD standards office, ensuring that they offer the highest level of education, training and ongoing support. The course can also be used as part of your industry accreditations, so if you are in an industry related to financial trading, financial advice, wealth creation or broking, you may be able to complete the course as part of your mandatory CPD training.
Equitimax launch successfully in October 2014, taking on a small number of franchisees Who it trained firstly in the product, then in delivering the product to others and finally how to use the unique in house marketing programme that delivers leads to the franchisee month by month.
To find out more about the Equitimax Insiders Circle franchise just click below to request your FREE franchise information pack

Equitimax Insiders Circle Franchise News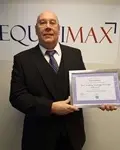 Equitimax Insiders Circle Franchise Wins A National Award
14th October 2016
Equitimax Insiders Circle Franchise have been recognised in the Global Financial Market Review 2016 Awards.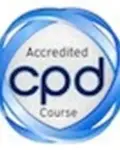 Two News Stories from Equitimax Franchise
13th May 2016
Read below for two news stories from Equitimax franchise.