Catch-A-Balls Franchise
Catch a balls Franchise for sale in Richmond, Kew & Twickenham area
20th April 2016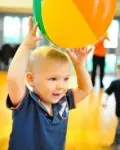 Catch-a-balls, the provider of multi-sports classes for pre-schoolers has a profitable franchise for sale covering the Richmond & Twickenham areas. With successful classes already operating at 3 venues in the franchise area, this is a great opportunity for an individual to take on and further build a profitable business.
The Catch-a-balls curriculum is designed to develop critical movement and ball-handling skills during the window of opportunity that children have to learn most of the fundamental movement skills (which is before the age of 8). Currently operated on a termly basis, interest is sustained with new games and props each term. The classes are suitable for children from 18 months up to school age and uniquely can be held indoors avoiding cold wet miserable kids on bad days!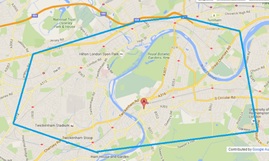 To run this franchise, you need to be interested in sport and children, have the desire to run your own business with self-motivation!
The work can be scheduled around school terms and hours so would suit a mum with young children. Those with more time can generate greater income by providing weekend classes, holiday sessions, classes to nurseries and schools, children's birthday parties activities, the sale of branded materials and more!
The franchise package includes all training, lesson plans, Catch-a-balls coaches kit, website and social media, help with all the practicalities of running a business (for example, marketing, accounts, venue selection, coach recruitment). So you'll never walk alone!
Heather Horler, Coaching Director from Catch-A-Balls says "We are looking for people to join our team to inspire the next generation into a healthy lifestyle. Acquiring ball handling skills is important to children's development it really improves hand-eye co-ordination, motor skills, muscle tone, body awareness, self-confidence and social skills including team playing. It's a great business to be involved in. Plus at Catch-a-balls the children burn off plenty of energy, always a bonus! Learning to enjoy exercise early on is key to long term fitness and health."
Find out more about the Catch-A-Balls Franchise and the territory for sale in Richmond & Twickenham. Click the button below now!

Catch-A-Balls Franchise News