Little Squigglers Franchise
Are You Looking For A New Challenge?
6th June 2016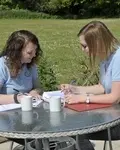 If you are one of the many mums who have attended a Little Squigglers class with their little ones before, you will have doubtless gained an insight into the incredible value of what they do.
Through amazing toddler classes, birthday parties, after school clubs and more, Little Squigglers introduce children to the very real benefits of messy play, helping them through crafts to build their confidence, socialise with other children and adults and just generally have a huge amount of fun!
A Little Squigglers class isn't just about giving a child something to do – it's also about giving them valuable skills and confidence, the kind of things that really are invaluable for their lives ahead.
Why not join them in their quest by becoming a Little Squigglers franchise owner?
Why should I start a Little Squigglers franchise?
Little Squigglers may have only been established in 2011, but there are already Little Squigglers businesses running in various parts of the country, including West Suffolk, North East Essex and South East Essex, all thanks to the passion and commitment of working mums like you.
What these mums share is a belief in the massive benefits of sensory play that a Little Squigglers class can provide. They may each come from slightly different backgrounds and have slightly different stories to tell, but all are devoted to providing the children who attend their classes with the best, most fulfilling possible experience.
What they are also motivated by, however, are many of the typical advantages of running their own business – the freedom to do something that they love and control their own futures – combined with the backing of Little Squigglers.
Start a franchise business with Little Squigglers, and you will work hard and enjoy yourself immensely – but just as importantly, you will never be alone.
Don't go into business with anyone else!
Having won Best Pre-School Class in West Suffolk less than a year after opening our first class, Little Squigglers is rapidly becoming a widely recognised and much-loved brand – and joining them couldn't be simpler.
It all starts by sending Little Squigglers an enquiry or booking a fact finding call, so that you can find out more information and decide whether the bold move of starting a Little Squigglers franchise really is for you.
If you do decide to take the plunge, they will give you the initial training and support that you need, as well as the chance to see how other Little Squigglers franchise owners run their businesses. Little Squigglers will also need to undertake DBS (CRB) checks and ensure you are the right fit for them, much as you will want to ensure they are the right fit for you.
You could be earning for yourself in no time at all with your very own Little Squigglers business! Click below to request your FREE franchise information pack and learn more about this incredibly exciting, must-not-be-missed franchise opportunity

Little Squigglers Franchise News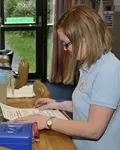 Is this franchise right for me? by Amanda Wigzell at Little Squigglers
5th October 2016
Little Squigglers are offering terrific franchise opportunities to those who seriously want to succeed, and build a meaningful business.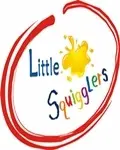 Little Squigglers Finalist in Franchise Marketing Awards 2016
22nd June 2016
Little Squigglers is a finalist for Best Website in the Franchise Marketing Awards 2016.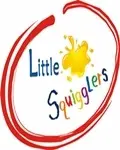 Two New Little Squigglers Franchises Open in Essex
15th June 2016
Little Squigglers Franchise are delighted about the recent new franchises that have been opened which help parents and children across a...