Eazi Apps Licence
Eazi-Apps are pleased to announce the launch of a new Partner Mentoring Program
17th March 2016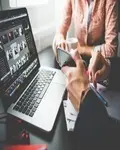 As part of their ongoing commitment to the success of their partners locally and globally, Eazi-Apps are proud to announce the launch of their new 6 week, one-to-one Partner Mentoring Program.
Starting a new business takes time, focus and effort. Having a mentor guide can have unprecedented benefits to you and your business that include:
Minimising the errors and stress associated with launching a new business
Providing personal assistance in acquiring an initial client base
Sharing best practice with new network members
Participants will have access to a mentor upon completion of the Eazi-Apps training program. Training can now be hosted online using screen sharing technology or at the University of Leicester.
The program involves an experienced successful Eazi-Apps partner share their time and knowledge with new partners post training. The objective is simple; to help them learn the ropes and guide them along a successful path with the benefit of hindsight and experience. Having someone who can listen, understand the experience and give sound advice can be invaluable, especially in the early stages.
Often experience is the best teacher. It helps tremendously to be able to work with someone whose problems and success you can relate to. Partners in the program are relating to someone who has been there and can give you insights into the many different ways of building a successful mobile app business.
The program is in conjunction with the Eazi-Apps unlimited telephone and email support, online videos tutorials and access to their library of marketing collateral.
If you are interested in finding out more about the Eazi-Apps Licence just click below to request your FREE franchise information pack

Eazi Apps Licence News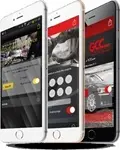 New Eazi-Apps upgraded food ordering system
17th February 2016
Eazi-Apps is excited to announce the new upgraded food ordering system is now live.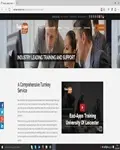 Eazi-Apps release new video
22nd January 2016
Eazi-Apps in partnership with the University of Leicester have released a new video reviewing the training programme developed by...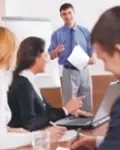 Eazi-Apps End 2015 on a High!
21st December 2015
The final training sessions of the year launched 6 new mobile app businesses across the UK and Channel Islands.