Eazi Apps Licence
Eazi-Apps release new video
22nd January 2016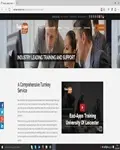 Eazi-Apps in partnership with the University of Leicester have released a new video reviewing the training programme developed by Eazi-Apps.
University spokesman Richard Lamb endorses the programme:
"Eazi-Apps have been using the facilities for over two and a half years. I think it's important to continue learning beyond University because life is an adventure. And we should always be striving to learn and grow more."
January has been an exceptionally busy month for the group with nine new licensees completing their training. The video contains feedback from several attendees:
"I would recommend the Eazi-Apps training course. It's been an eye opener from someone who doesn't come from a technical industry. It's been very informative and well presented."
The video can be seen on the Videos page.

Find out more about Eazi-Apps by clicking below to request your FREE franchise information pack


Eazi Apps Licence News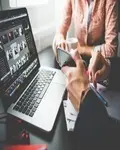 Eazi-Apps are pleased to announce the launch of a new Partner Mentoring Program
17th March 2016
Eazi-Apps are proud to announce the launch of their new 6 week, one-to-one Partner Mentoring Program.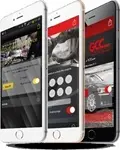 New Eazi-Apps upgraded food ordering system
17th February 2016
Eazi-Apps is excited to announce the new upgraded food ordering system is now live.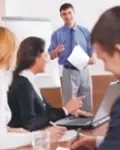 Eazi-Apps End 2015 on a High!
21st December 2015
The final training sessions of the year launched 6 new mobile app businesses across the UK and Channel Islands.