MACC UK
A warm welcome to Chris Czora, MACC Shropshire Ltd Franchise
26th May 2016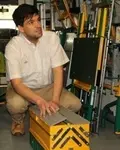 MACC are very pleased to welcome Chris Czora on board their growing franchise network in England.

MACC met Chris at The National Franchise Exhibition in Birmingham in October of last year and he was intrigued by their unique concept and found himself to be more enthusiastic about this franchise opportunity than any other.

After a first contact on the stand, Chris spent a day in the field with one of their franchisees. MACC then met Chris for a more in-depth discussion about going into a partnership providing him with a business plan and support to start his business.

MACC trust Chris will build solid customer relationships and will be successful in being an ambassador of their brand.
Don't miss out on this fantastic opportunity – Be the next MACC franchise success story by clicking below to request your FREE franchise information pack



MACC UK News
MACC UK – A helping hand in community life
10th May 2016
In 2004 MACC established a commission to assist and support their employees' organizations & volunteer work.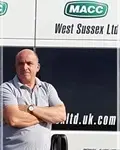 MACC UK extend a warm welcome to their first two franchisees
5th November 2015
MACC are very pleased to welcome Neil Saunders and Fouad Bouchanni on board their newly developed Franchise network in England.