Payrolls Direct
Payrolls Direct Franchisees Offer Free HR Library to Clients
10th March 2017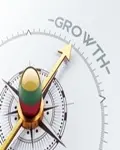 When businesses take out payroll services from Payrolls Direct, not only can they save time & money, they can also manage their staff better using their HR Platform. They also get access to a FREE HR Library – containing many different HR Policies, Fact Sheets and Templates.

HR companies charge a small fortune for these templates; Payrolls Direct franchisees provide them for free to their clients.
With Payrolls Direct, you get clients, they pay you monthly, every month, and they manage their payroll. Your clients pay you by direct debit, AND you get to keep 75% of fees paid, for life!

There are many different ways of getting clients for a Payrolls Direct franchisee:
Networking & meeting business owners in a relaxed, informal setting with organisations like your local BNI. You can promote the payroll service at these events & get clients.
Calling businesses off a database that you get for free, when you join your local BNI. Then doing a remote presentation using screen sharing software provided. This free data, includes business names, contact details AND number of employees.
Popping in unannounced to businesses in your area & offering Payrolls Direct services, OR calling them first, making an appointment, and then visiting them.
Buying Google Adwords & pointing the click to your landing page. Payrolls Dreict create this page for you with your contact details. This landing page is fully editable, so you can change the pictures, text & the video, if you want to. All enquiries from this page will automatically come to your email address.
Payrolls Direct have created a Sales Presentation Video, to help licencees market their services to potential customers. This video makes the job of getting customers much easier!
Post your printed brochure to businesses. Follow up with a call a few days later to do an online presentation using screen sharing software to secure the business, or do the presentation at the clients premises. If required, set up a face to face meeting to close the sale.
Payrolls Direct are the ONLY cloud based payroll company that provides businesses with ALL tools needed to manage staff better: Employer & Employee platforms, Holiday & Time Sheet Management, free HR Library, Project & Task Management, Shift Scheduling & Event Management.
After your initial training, you get unlimited support, a full Marketing Pack, including printed business cards, brochures, PDF brochures, email templates, AND a marketing manual, which contains all their standard email templates & scripts.
To find out more about opportunities with Payrolls Direct franchise just click below to request your FREE franchise information pack

Payrolls Direct News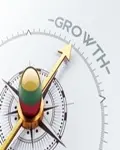 Every Business is a Payrolls Direct Potential Client
30th January 2017
With Payrolls Direct, every business that employs people is a potential client!
Payrolls Direct Takes Website Security Very Seriously
27th September 2016
The Payrolls Direct cloud based, Payroll & HR platforms are VERY SECURE for their customers and employees!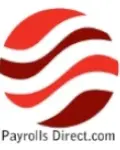 Why Payroll Outsourcing Makes Sense
26th August 2016
Businesses save time & money when they outsource their payroll to Payrolls Direct.