Payrolls Direct
Payrolls Direct Takes Website Security Very Seriously
27th September 2016
Some accountants ask their clients to email or post them their payroll data. This is not secure & can be easily intercepted!

The Payrolls Direct cloud based, Payroll & HR platforms are VERY SECURE for their customers & their employees!

For the first line of defense, the Payrolls Direct website has the highest possible encryption levels; 2048 bit signatures and 256 BIT ENCRYPTION, with end to end encryption, providing full security for customers.

For the second line of defense, Payrolls Direct use COMODO who are a global leader in Internet Security. This is why, when you visit their website, you see a green padlock, in front of their web address!

Blocking the constant attack of malicious bots and hackers from attacking their website means everything, which is why, for their toughest line of defense, Payrolls Direct have now added SHARKGATE ; this is like having a virtual team of bouncers, monitoring visitors to their website, and letting in genuine traffic, and turning away hackers and cyber-attackers.

The Payrolls Direct server is stored in a very secure, ultra efficient data centre with STATE-OF-THE-ART equipment.

Even though their website, & data, is always protected by a leading cloud based firewall, Payrolls Direct have full access to MULTIPLE BACKUPS OF THEIR DATA. They always have 1 daily backup, 1 weekly backup, & 1 monthly backup. These backups are held on another server, in another location, from their existing server.

A Payrolls Direct franchise can be run fulltime, or on a flexible part time basis. You choose the hours you wish to work! Take control, choose when to work, work from an office, or work from home, & create a better work/life balance.

Your clients pay you by direct debit every month, & Payrolls Direct do all the payroll work! This is the ultimate 'hands off' business.

The Payrolls Direct web platform, with Employer and Employee control panels, is powerful & simple. As well as doing payroll better & providing payslips to download, plus a free HR library, they also provide Project & Task Management AND Shift Management & Employee Scheduling with automatic email notifications.
Find out more about Payrolls Direct franchise opportunities by clicking below to request your FREE franchise information pack

Payrolls Direct News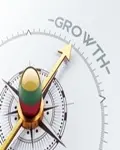 Payrolls Direct Franchisees Offer Free HR Library to Clients
10th March 2017
When businesses take out payroll services from Payrolls Direct franchisees they have access to a free HR library.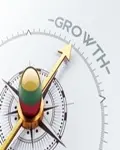 Every Business is a Payrolls Direct Potential Client
30th January 2017
With Payrolls Direct, every business that employs people is a potential client!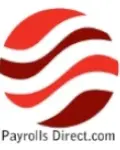 Why Payroll Outsourcing Makes Sense
26th August 2016
Businesses save time & money when they outsource their payroll to Payrolls Direct.