Spoton.net Franchise
Ian Burnett joined the Spoton.net franchise in February 2016
4th August 2016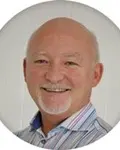 One of Spoton.net's newest franchisees shared his experience on the local radio.
Ian Burnett joined the Spoton.net franchise in February 2016. In a radio interview on the Leamington Hour Radio Show on 13th June, Ian explained why he joined Spoton.net.
Ian talked about wanting to leave corporate life and set up his own business. He was opposed to another web design franchise that he was also considering and chose Spoton.net. Ian is not new to web design and has sales and marketing experience.
Ian runs his Spoton.net business in Warwickshire for small and medium businesses.

Ian also talked about his website design franchise with Spoton,net has grown considerably in just a few months and why he has no regrets about starting a Spoton.net franchise.
To find out more about the Spoton.net franchise just click below to request your FREE franchise information pack

Spoton.net Franchise News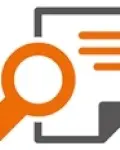 Spoton.net Franchisees Market to a Database of 4,000 Businesses
30th August 2016
Spoton.net franchisees benefit from a comprehensive database of up to 4,000 businesses.