SureCare Franchise
Is a Care Franchise for You - by Gary Farrer, Managing Director of SureCare
3rd February 2016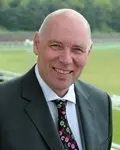 It has been a busy start to the year at SureCare. They are preparing to launch a number of new franchises around the country and are talking to a number of other potential franchisees about joining the SureCare family.

The family bit is important at SureCare on a number of levels.

Firstly, they want their franchisees to feel as if they are joining a family when they come on board. Buying a franchise is a big investment and it is important to know that you are going to receive the support you need every step of the way.

Secondly, SureCare are delighted to welcome Gary Farrer's son, Josh Farrer, into their business as SureCare's newly appointed Franchise Sales Manager.

Josh has a strong background in sales and marketing and has decided to join the SureCare business as they prepare to ramp up their franchise sales in England and Wales.

He becomes a key member of the management team which also includes Operations Director Tracy Newcombe, Business Development Managers Clare Roberts and Rachel Gallagher and Office Manager Carolyn Griffiths.

SureCare believe the team they have put in place is able to provide the expertise and support a care franchise needs to achieve its maximum potential.

Gary Farer was determined to return SureCare to its roots as a family business when he acquired the business from Housing & Care 21 in November 2014.

SureCare gives its franchisees the opportunity to provide their clients with a comprehensive range of care and home services.

While the company started life as a traditional domiciliary care company, it has developed over the last two years into a much broader care and home services business.

SureCare franchisees can now offer clients personal care and support, holiday and respite care, Alzheimer's care, childcare, mobile crèche and babysitting.

To ensure that people can maintain their independence for as long as possible, the company also now provides its clients with a complete range of home services including gardening, DIY, decorating, cleaning and cooking.

The services offered by SureCare franchises are a mix of regulated and unregulated, which combined, aim to ensure that they are meeting the specific needs of people of all ages today.

Over the coming year, SureCare will be launching more new services which will further enhance the business opportunities for its franchisees.
The franchise opportunity
The changes SureCare have made to the business and its offering during the past two years mean they are genuinely unique. No other care company offers the breadth of services that they do – they can genuinely say that they are there for their clients' life journey.
Services offered
SureCare offer every care and home service that people require, whether they are the elderly in need of personal care and support, a disabled person or a working couple searching for the right childcare solution for them. They are flexible enough that if they haven't thought of a service and there is a genuine need, they will introduce it. SureCare listen to their franchisees and their clients.
How big is the market opportunity?
The care sector is the largest in the UK and growing. At some point in all of our lives, we will need the support of the care industry – whether we are a child needing a babysitter, working parents looking for a nursery or as older people wanting to remain in our homes, but needing care and support in order to be able to do so.
How is the brand marketed?
SureCare offer their franchisees full marketing expertise and support across branding, marketing collateral, PR, website and SEO, social media, email marketing, event management and many other areas. Their marketing is on a national, regional and local level. They also have their own in-house tender specialist, Clare Roberts, who helps franchisees to bid for and win tender opportunities across the country.
How are the regions divided?
SureCare franchisees have a protected territory such as Oxfordshire, East Cheshire or Preston. They also provide the opportunity for them to have micro franchises, known as SureCare Local, which helps them recoup a significant amount of their initial franchise investment as well as securing ongoing revenues.
What makes a great franchisee?
SureCare franchisees come from all backgrounds. While many of them will have worked in the care sector, others will come from a variety of sectors. Some will have first-hand experience of caring for a relative or loved one and, perhaps, been frustrated or let down by the service they received. All franchisees are passionate about wanting to provide the best possible care to their clients and building a successful, profitable business.
Do franchisees work from home or an office?
There are no set rules on where SureCare franchisees work from. Some will start from home and grow into an office environment. One of the most successful franchises is based on a farm in Devon with views of fields and animals, but is perfectly located to service their rural and isolated community.
What is offered to franchisees that sign up?
Before becoming the owner of SureCare, Gary Farrer and hsi wife built a £5.5million turnover business, Safehands, which they sold in November 2011. They want to share their experiences and entrepreneurial skills with their franchisees. The management team have different specialist skills covering areas such as childcare, domiciliary care, Care Quality Commission (CQC) and Ofsted, sales and marketing, HR, finance and recruitment.

Every new franchisee receives a week-long induction and ongoing training and support to ensure they have all the tools they need to build a successful franchise.
How much do franchisees pay?
SureCare franchises start at £32,000 plus working capital.
How is the brand looking to grow?
SureCare is aiming to significantly increase the number of its franchises across the UK.
What is the potential of a SureCare franchise?
The potential really is as great as a franchisee wants it to be. SureCare franchisees are able to offer a suite of services aimed at all ages, from the very young to those in the later stages of life. This means there are multiple revenue streams available to a franchisee to build and grow a successful business.

The care sector is one of the hottest sectors in the UK and there is an opportunity for a SureCare franchisee to help shape the way care and home services are delivered into the future.
If you are interested in finding out more about becoming a SureCare franchisee click below to request your FREE franchise information pack

SureCare Franchise News