Raring2go! Franchise
Features
Events
Videos
Resales
Have you got the time to run a Raring2go! business?
24th June 2016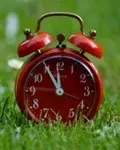 Maybe you'll have looked on enviously from your world of 9-5 at a friend who works for themselves, or just wondered what it might be like to enjoy a rewarding career filled with the freedom and flexibility of working from home.
Running a business takes time. Time you don't have because you have to run the kids to school. Time you don't have because you're busy feeding, clothing and raising them. There's no time to even think about what you'd like to do next job-wise, let alone search for vacancies and make a concerted effort to apply properly for the role.
If you're caught up in the day-to-day of parenting vs. 9-5 it's very easy to think that you might never get the chance to go into business for yourself, much as you'd love to. However, there are opportunities out there to take advantage of ready-made, tried and tested business opportunities and models that could work just for you – and save you a great deal of time and worry as a result.
Raring2go! is the perfect example. It gives you the opportunity to enjoy running your own business while providing the kind of flexibility to enjoy and manage the rest of your life at the same time – to the full. It's based around a proven and successful formula that has already worked to benefit aspiring entrepreneurs across the UK who were all looking for that fresh challenge without wanting to compromise on family time or lifestyle.
Raring2go! is a great franchise opportunity and comes backed with a solid support network, meaning that you don't need to have prior experience in running a business to succeed, nor do you have to spend time setting up various aspects of your business up as it's covered by our team and the materials we supply you with.
The fact is, with Raring2go! you do have time to run your own business, and to do it successfully. All you need is the drive and determination to use that time wisely and do well – and soon you'll be wondering why you hadn't made the jump to running your own business sooner!
To find out more about what Raring2go! is and how it might be the business opportunity you're after just click below to request your FREE franchise information pack