The Keepsake Co Franchise
Why Choose The Keepsake Co?
1st December 2015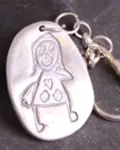 The Keepsake Co asked their members "Why did you choose to work with The Keepsake Co to set up your business?".

The Keepsake Co are thrilled they chose to work with them and they love supporting them on their journey. Here's what they had to say:
Beanstalk Keepsakes
I chose the Keepsake Co because I had no idea how to start a business let alone make the keepsakes so I knew that I would be able to get guidance with both and I wasn't wrong. There is no way I would have been able to achieve what I have done without the support and guidance I get through my membership. Also I am part of a group of 50 amazing and inspirational ladies - what's not to love about that?
Bambini Treasures
I feel very supported by TKA & all its members. Any query, problem, supplier help - you name it, someone will have the answer! The whole team is a great support & with all the advice, mastermind calls & access to so much information my business is heading in the direction I am dreaming of.
Lasting Touch
I love working with The Keepsake Association because when a customer asks for something you can't provide, 9 times out of 10 you can refer them to someone in the association who can help. Which means happy customers every time.
Cheekies Treasures
The reason I initially chose TKA is because of the options and the packages and now I am glad I chose TKA because the team heading it up are wonderfully supportive and inspiring.
Memories for Eva
I chose to work with The Keepsake Company because I love the fact that Victoria, Sam and Pippa all understand what it means to be a busy mother starting a business. I also really liked the fact that my business would be mine (as opposed to franchise) and that I would have help and support throughout my starting up process.
Mac n Mollie
Whenever you have a query, problem or just need a bit of reassurance Victoria and her team are always there for you and go above and beyond to try and help. We just love being part of The Keepsake Co!
Duckie Made
I chose The Keepsake Association because they offer they offer as much support as you want to access but also give you the freedom to do your own thing.
Little Munchkins
I chose the TKA after searching for over a year for a business idea. I was struggling in my corporate world and really needed to find something that was creative and mine to have creative decision making ability. I came across TKA while searching the internet for business ideas. I had taken jewelry making courses in the past and was really intrigued by TKA's business model. It wasn't a franchise which was very appealing to me (I would have creative decision making with this model)! I went through the discovery call with Victoria and Sam and the rest is history. A year later I have my own little business up and running in Canada!'
Bijou Blu
I chose TKA as all the ladies, Sam, Victoria and Pippa were all very likeable when speaking with them before I'd made my decision. I knew that they would be a great support network from the very beginning.
Ruby and Rex
I chose TKA because I knew I wanted to start my own business and I was really hoping to find something creative but viable and so I was delighted to find TKA and even happier that it wasn't a 'money for nothing' / very fixed way of doing things franchise! What I like the most is the active support from you guys and the everyone in the Association – genuinely I don't feel alone even though I work on my own.
Treasured & Timeless
I chose The Keepsake Association as the level of support offered was evident even before I joined – everyone wants you to succeed and is behind you from day one.
True Love Keepsakes
I chose The Keepsake Association because I wanted to be part of a group of talented ladies who support each other in growing our businesses and to be the best at what we do.
Hearts To Hold
Such a supportive team of inspirational women creating and learning together to produce some beautiful keepsake pieces and grow their businesses.
Little Munchkin Keepsakes
I chose The Keepsake Co because I knew what I wanted to do but not entirely sure how to go about doing it. Following an initial call, I had an instant rapport with them and looking back now, I would not be where I am now without the support and love from them. They are truly inspirational and amazing. They have given me so much confidence, motivation and belief in both myself and my ability. I cant thank them enough.
To find out more about opportunities with The Keepsake Co just click below to request your FREE franchise information pack


The Keepsake Co Franchise News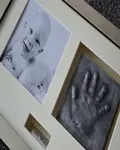 The Keepsake Co ask what it is like to run your own business during the school holidays?
19th September 2016
Running your own business offers huge flexibility, but what happens when the kids have 6 (or more) weeks off for the summer?