Antal
Antal puts up a great start to 2016
30th March 2016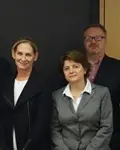 Antal International had a great start to the year 2016 with more than 10 new offices that have opened in the first quarter of the year: two in France, one in the UK, one in the Netherlands, one in Dubai, one in Singapore and more than 5 in India.

The latest induction finished just before Easter 2016 and was held in the Antal headquarters in London. The new owners of this class will launch businesses around the globe in different sectors such as IT, Engineering, Electronics, Banking, Government Bodies, Telecommunications, Business Services, Specialty chemicals, Instrumentation, and Environment.
Tony Goodwin, Antal Group CEO & Chairman says:
"Since Antal launched in 1993, our strategy has been to venture into new and difficult markets, and apply our unique array of systems, training and technology, plus dedication, hard work and spirit to break into market after market and in many cases become the number one recruitment leader".
Despite the difficulties in certain markets and the recent attacks that have put the world in a state of fear, it seems that individuals don't give up on their dreams of being independent and building up their own business, a great statement that remaining positive and focussed on your goal, you can make your dreams come true.
Doug Bugie, President of the Antal Network, adds:
"The market has never been more optimistic and Antal is ideally positioned as a recruitment platform capable of global reach, successfully operating in many markets as the clear leader".
Find out more about Antal franchise opportunities by clicking below to request your FREE franchise information pack

Antal News