Antal
Parkside Recruitment announces new locations
11th January 2016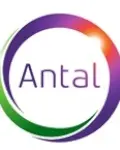 2015 has been a remarkable year for specialist recruiter Parkside Recruitment. Parkside is part of the Antal International Group, a management and professional recruitment specialist which was founded in 1993. One of the first recruitment organisations to devote substantial resources into emerging markets, the company now has over 130 offices in more than 30 countries and works with many of the world's most successful and ambitious employers.
Consultant Headcount has grown 24%, a new division for Financial Services and Insurance was launched in August which is going from strength to strength, and they have delivered record turnover and revenues, up 20% on prior year; not bad you might think...
However, not willing to stop there the leadership team have even greater expectations for 2016. January sees the launch of a new office in Reigate, giving the business greater coverage for clients and candidates in the Surrey, Sussex and Kent geographies. As of the 4th January, you will be able to discuss your requirements with the new team of 6 led by Divisional Manager Nick Tagg.
In addition to their coverage of the South of England the team are also determined to stretch the net wider and take their service led business model further North within the UK.
February will see Frances Brennan; currently Divisional Manager for Finance in Uxbridge, relocating to Leeds to launch the first, of what is hoped many, new office locations in the North East of England. Frances has led her current team to a record breaking year, however the opportunity of returning to her Yorkshire roots and the exciting prospect of a new network has proven too much of a lure to keep her in the South. Interviews are currently taking place in Leeds, so if you know anyone looking for a new opportunity...
Both new offices will offer a range of solutions including; Search & Selection, Permanent Placement, Contract Solutions and Interim and Temporary staffing. As well as providing these traditional recruitment offerings Parkside are also well versed in delivering Managed Outsource Services and RPO solutions, which they believe will add intrinsic benefits to numerous business within its target market.
Find out more about Antal franchise opportunites by clicking below to request your FREE franchise information pack

Antal News