Antal
Antal is #22 among recruiters worldwide on LinkedIn
7th January 2016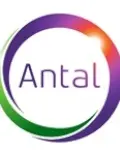 In November 2015, the Top 25 most socially engaged companies in the recruitment industry on LinkedIn were announced at the Social RecruitIn London.
LinkedIn stated:
"We're seeing more and more recruitment firms around the world realising the benefits of adopting social media. They're becoming marketing-led organisations versus sales-led organisations, and they're able to grow their businesses and better engage their clients and candidates as a result.
To come up with the rankings, we looked at a range of metrics including social reach, employee engagement and interactions, talent brand and content marketing power on LinkedIn. Company Page followers, employee activity on LinkedIn, and use of company status updates were key factors in driving social engagement."
To find out more about the Antal franchise just click below to request your FREE franchise information pack


Antal News