TaxAssist Accountants Franchise
CEO of The TaxAssist Group Karl Sandall makes it onto the 2016 Accountancy Age 'Financial Power List'
13th January 2016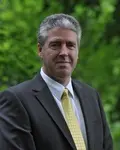 Karl Sandall , CEO of The TaxAssist Group
Accountancy Age has recently published its Financial Power List 2016 with CEO of The TaxAssist Group Karl Sandall being recognised as the 47th most powerful figure in the finance and accountancy world, up three places from 2015.

Karl and TaxAssist find themselves in illustrious company with Lin Homer, Chief Executive of HM Revenue and Customs taking the number one slot and Mark Carney Governor of the Bank of the England 4 places above Karl at number 43.

Accountancy Age is one of the leading resources for finance, business and accountancy news, features, advice and resources for accountants and other UK finance professionals. Every year they produce a 'Power List' of the most influential and powerful hitters in the accounting and finance world for the year ahead.

Accountancy Age listed the reason for Karl's inclusion in the Power List as:
"The coming year is likely to be pivotal for Sandall and TaxAssist as the firm embarks on an ambitious international expansion plan, taking in five branches across Australia, before turning its attention to Canada, Scandinavia and the US."

Karl is listed alongside his Executive Management colleagues Sarah Robertson, Phil Sullivan and Ray Clarke and the TaxAssist franchisees, who make up the UK's largest network of small business specialist accountants.

In 2014 a ground breaking Franchisee Assisted Management Buyout (FAMBO) took place with a tranche of franchisees breaking new ground in their ownership of the company. Franchisees currently own a 32% stake in the business, with the Directors of the company including Karl owning 53% and 15% by long-standing external business partners.
Karl comments:
"Whilst it is a mark of distinction for myself and TaxAssist to move up in prominence in the Power List because of our controlled expansion plans, I would like to reiterate that we will in no way be taking our focus off the UK, which continues to be our priority.

Myself and my fellow Directors are happy to report that the second half of 2015 saw an acceleration in the TaxAssist UK business performance with double-digit growth in our main KPIs. We finished the year with 58,000 small business clients in the UK and a network fee bank of over £38m, both up 11% on 2014. Combine our network's successful performance in the UK with the fact that we sold a Master Franchise Licence for Eastern Australia, who now has three territories trading, 2015 proved to be a very successful and interesting year. These are indeed exciting times for TaxAssist."
Find out more about TaxAssist Accountants franchise opportunities by clicking below to request your FREE franchise information pack


TaxAssist Accountants Franchise News