Talking Tots Franchise
Double Development Dreams for Talking Tots Franchisors
1st December 2009
When Lisa Houghton and Tracey Parks started Talking Tots in 2005 they wanted to provide fun, interactive classes that gently boost preschool children's communication and social skills and TalkingTots was born.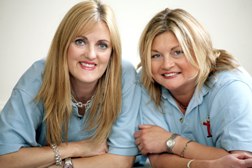 They combined their expertise as NHS paediatric speech and language therapists to found the UK's original interactive child development classes now loved by children nationwide. Here they explain how Talking Tots has developed and hints and tips for other mumpreneurs.
Lisa says: "For several years we talked about setting up Talking Tots. Things in the NHS had changed and there were many aspects of it that didn't fit with what we wanted to achieve. We are both so passionate about children's communication & social skills that starting our own business and therefore being able to be at the helm, seemed the most natural progression."
"In 2006 we decided to trial Talking Tots classes whilst still working part time. As a speech & language therapist you have many hats to juggle, clinician/therapist, counsellor & caseload manager. Juggling all of those roles has been crucial in helping us to juggle the many different roles that we're now managing as business women and franchisors."
Tracey continues:"At the beginning we faced various challenges, working very long hours, including evenings & weekends and juggling this with family life. We knew very little about running a business. We were highly experienced clinicians but had no business background."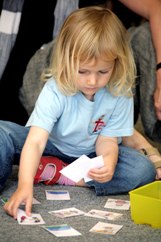 "At the start we have had some great advice from respected sources such as specialist lawyers, accountants , business advisors and have learned "on the job". All the hard work and determination paid off though, as the classes proved so popular that we branched out and in 2007 launched our first 2 franchises in the North West. "
Lisa says: "We knew from day 1 that we wanted to franchise Talking Tots … we felt it was the best way to 'spread the word'. It's a cliché, but franchising gives you a business opportunity where you have the freedom of running your own business but with the support & experience of Head Office and the franchise team."
Tracey finishes: "We still get a huge thrill when franchisees & parents 'get' what Talking Tots is about. We also still run classes ourselves and we love to see the children blossoming and enjoying themselves. It's a thrill and a privilege to be running Talking Tots, we are so proud of our teams.
"And keep your eyes peeled for Talking Tots abroad as we expand internationally."
Find out more about the Talking Tots franchise by clicking below to request your FREE franchise information pack


Talking Tots Franchise Special Features