Talking Tots Franchise
Business Information - Talking Tots: A Guide To Baby Communication
24th August 2009
PARENTING can be a daunting and uncertain role. With books, television programmes and other parents offering advice on everything from what children should eat to when they should sit up, it's no wonder mums and dads can find themselves feeling lost and confused.
A new group has now launched in mid Essex to help parents ensure their toddlers reach the appropriate stages in their development before they start school. Talking Tots is now available in Chelmsford and across the Maldon district – a first for Essex.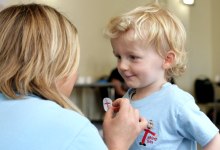 The unique activity group for pre-schoolers uses games, rhymes and interactive activities to help build social confidence and communication, promote group bonding, develop good eye contact and boost social confidence within a group. Parents are encouraged to work one-to-one with their child while teaching them to sit and await instructions, respond to their own name, take turns with their peers and play together.
Games include youngsters pushing a large ball from child to child, but only once they are instructed which peer to pass it to. Class leader Amanda Smith was working as a special needs learning support assistant when she noticed youngsters were starting school already lacking essential and basic skills.
She said: "While working in school, I started a communication group for primary age children to help with their communication and social skills. In one year group over 50% of the children were lacking in these vital skills and needed extra help to learn them."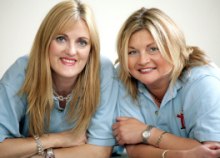 "When I found out about Talking Tots, I thought this was exactly what was needed. It's all about early intervention and helping children before they get to school so they are armed with the necessary skills. If they do not have these skills, it is a barrier to their future learning. As soon as they get to school, they have to be able to sit in front of a teacher and listen. They will miss out on so many things if they cannot do that. I have seen children start school who do not even respond to their own name."
Amanda already has the group up and running at the Millennium Community Centre, in Baddow Road, Great Baddow, and has the franchise to run groups across the whole of the Chelmsford and Maldon district. First-time visitor to the Chelmsford group, Anna West, of Broomfield Road, Chelmsford, went along in an effort to encourage her two-and-a-half year-old son, Zachary Barber, to interact more with other children.
She said: "I go to play groups, but this is more geared towards getting the children together and they are encouraged to sit down and listen."
"You can only do so much at home. Here is purely for him."
Three-year-old Oscar Gray has got speech delay which specialists are struggling to explain, so mum Emma, of Chancellor Park, Chelmsford, is willing to try anything to help. Oscar has speech therapy and Emma is working with him to learn sign language to help him communicate. After four weeks at Talking Tots, she is already delighted to see improvements.
She said: "I take Oscar to toddler group and he plays. But here, he seems to have lots more confidence, he has come on in leaps and bounds. He is obviously comfortable in this group which means I can relax and enjoy the time with him too."
"I came along as I wanted him to take part and learn to communicate. It is teaching him to listen and understand."
Talking Tots was founded in 2005 by Tracey Park and Lisa Houghton, both experienced paediatric speech and language therapists, and there are now 20 groups nationwide.
Find out more about the Talking Tots franchise by clicking below to request your FREE franchise information pack

Talking Tots Franchise Special Features